What Does Certified Pre-Owned Mean?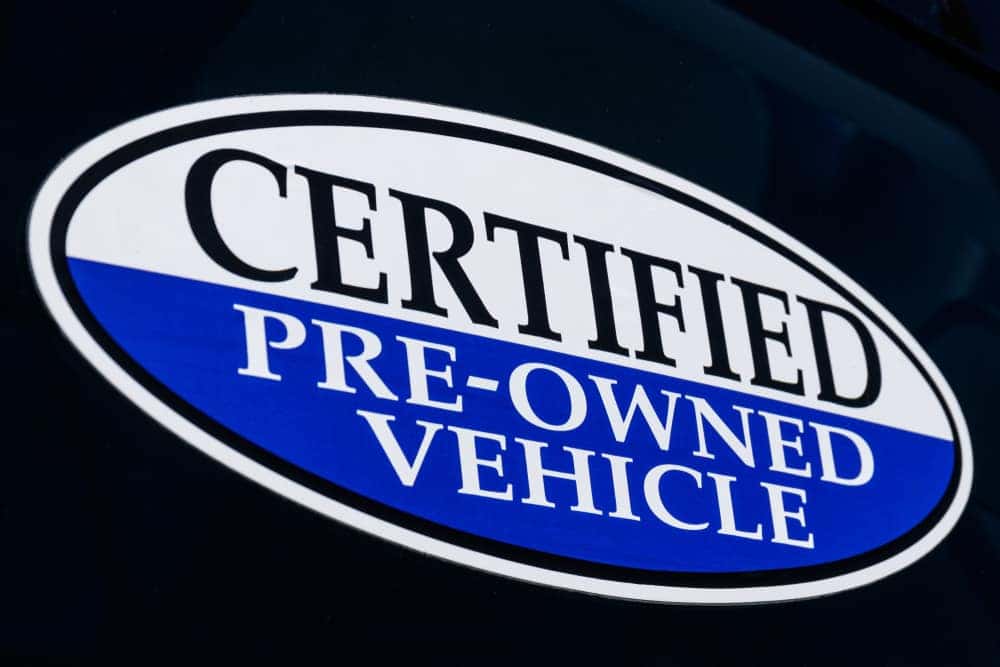 Traditionally, car buyers had two choices: new vehicles or used vehicles. Then, luxury car companies started offering Certified Pre-Owned (CPO) programs in the early 1990s as a way to give shoppers assurance that their used cars were in top condition. In today's blog from Thompson Sales, we explain what certified pre-owned means when it comes to cars on our lot.
1. What's the definition of certified pre-owned?
In general, certified pre-owned means the dealer has thoroughly inspected a vehicle, made all necessary repairs or improvements, and brought the car up to factory specifications to be as close to brand-new as possible. Vehicle manufacturers train specialized technicians who perform the process of certified pre-owned inspections and repairs.
2. How old can certified pre-owned vehicles be?
On the Thompson Sales lot, certified pre-owned cars are no older than six model years old in accordance with GMC and Buick standards. Cadillac has even more stringent standards: every certified pre-owned Cadillac is no more than four model years old. For example, in 2020 you won't find a certified pre-owned Buick or GMC from before 2015 or a Cadillac from before 2017.
3. What mileage qualifies as certified pre-owned?
Thompson Sales takes pride in maintaining quality, certified pre-owned vehicles. Buick and GMC vehicles have less than 75,000 miles, while Cadillac models have less than 50,000 miles to achieve their CPO status. 
4. What kind of inspections do certified pre-owned GMC, Buick, and Cadillacs go through?
Cadillac, Buick, and GMC vehicles undergo a rigorous 172-point inspection where techs examine the tires, brake pads, fluids, engine, gauges, computer/electrical systems, lights, detailing, controls, air conditioning, and so much more. 
5. Do certified pre-owned vehicles come with a warranty?
Yes, GMC and Buick CPO vehicles have a six-year, 100,000-mile powertrain limited warranty and a 12-month, 12,000-mile bumper-to-bumper limited warranty. Meanwhile, Cadillac vehicles come with the same powertrain warranty and a four-year, 50,000-mile bumper-to-bumper warranty. Certified pre-owned vehicles give you more peace of mind compared to an ordinary used vehicle.
6. How many certified pre-owned vehicles does Thompson Sales have?
Thompson Sales typically keeps a few dozen certified pre-owned Cadillac, Buick, or GMC vehicles on our lot. Our staff would be happy to show you our selection in person. Feel free to take a test drive! Contact Thompson Sales or call 417-763-6811 for more information on the CPO cars we carry.