What to Do If You See a Tornado When Driving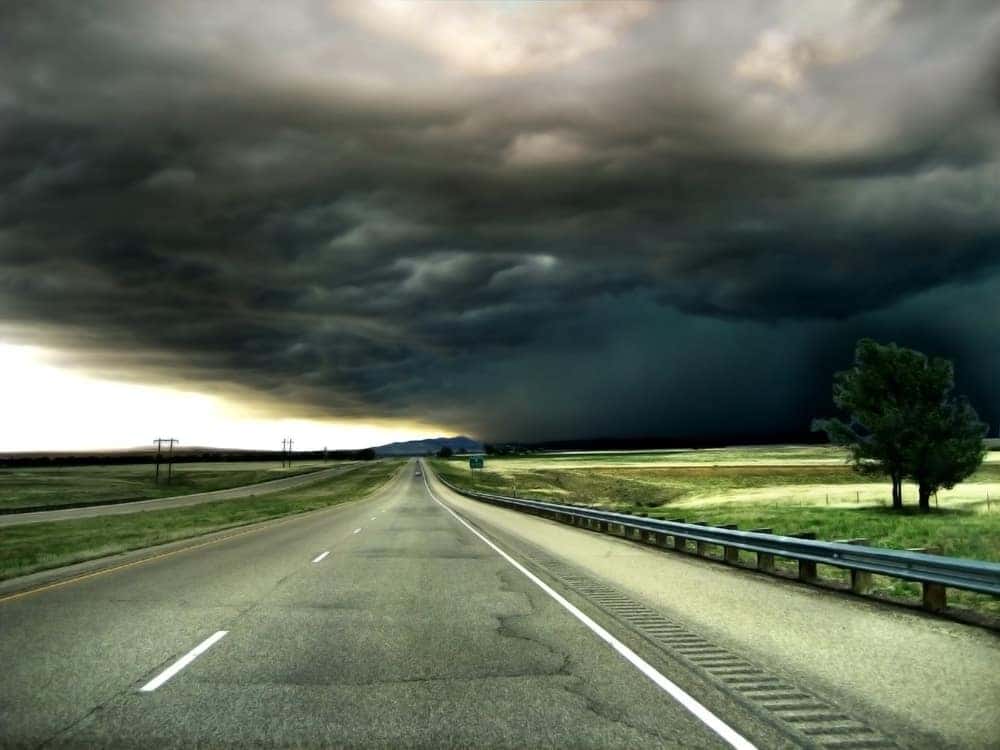 You receive an alert on your phone that there's a tornado warning in your area. Then you notice the wind pick up a bit. You look out of your car window and you see a swirling funnel cloud. What do you do? Thompson Sales has some tips for staying as safe as possible in your car if you see a tornado.
In a City or Town
The National Weather Service explains that staying in your vehicle is very risky during a tornado. If you're in a city or town, seek shelter indoors as soon as possible. The best place is a windowless basement towards the interior of the building. Stay in the building until you get an all-clear or after the tornado warning elapses. There are plenty of buildings in a city where you can seek shelter at a moment's notice. Just make sure to park your car safely.
On the Highway
If you can see the twister in the distance, you may be able to avoid the path of the twister so long as traffic doesn't interfere. Drive at right angles to the tornado until you have time to get into a building. If the twister is moving south, drive east or west. Look for a truck stop, convenience store, or restaurant to seek shelter. If the tornado is upon you, your options are more critical. 
Debris Hitting Your Car
You may not have enough time to seek shelter or out-drive a tornado. If your car gets hit with debris or very high winds, park your car as quickly and safely as possible out of traffic lanes. Stay in the car with your seatbelt on, duck your head below the level of your windows, and cover your head with your hands. Otherwise, use a coat, cushion, pillow, or blanket. The idea here is to prevent glass from hurting your head. Your car can be repaired or replaced more easily (and less painfully) than your head.
Search for a Great Certified Pre-Owned Car at Thompson Sales 
If your car gets damaged by a tornado, the world-class service department at Thompson Sales has you covered. Bring in your car and we can do a full assessment and give you an estimate. No one wants to have a damaged car. We're here to make the repair process easier. While you're at Thompson Sales for a service appointment, take a tour of our selection of certified pre-owned vehicles. Our friendly staff can answer any questions you have.