Benefits of Owning a Certified Pre-Owned Cadillac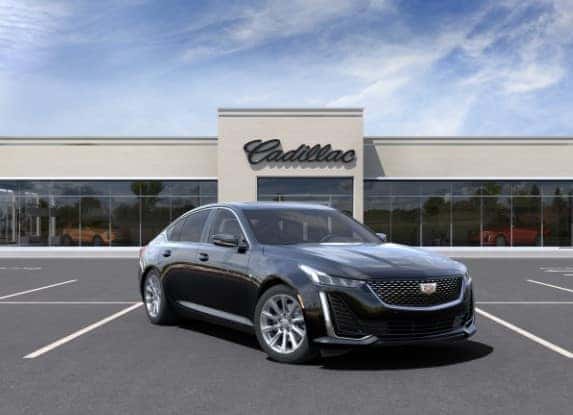 Cadillac is one of the most prestigious automobile brands on the market. It's no wonder that everyone wants to own one. If your dream is to own a Cadillac, you have plenty of options to choose from. If you haven't already considered a pre-owned Cadillac, it is a great place to start your search. There are plenty of benefits to purchasing a pre-owned Cadillac, and today in the Thompson Sales blog we'll go over a few of them.
The Same Luxury at a Lower Price
Cadillac has offered luxury vehicles since the beginning. Every year, they come out with improved models, but that doesn't mean the older ones weren't made with the same care and attention to luxury. When you buy a pre-owned Cadillac, you'll be getting a vehicle brand that is known for being the best — at a much lower price than usual.
Lower Insurance Costs
Insurance companies need to charge higher premiums for new vehicles, so they don't take as big of a hit if you get in an accident. For pre-owned vehicles, you won't have to worry about your insurance costs being as high.
There's Much Less Depreciation
The biggest downside of buying a new vehicle is that when you drive off the lot, your vehicle's value immediately depreciates. If you have a pre-owned vehicle, the bulk of the depreciation has already occurred. This means, if you keep the car in good shape, you'll be able to recoup a decent amount of your money when you eventually decide to sell it or trade it in.
In short, buying a pre-owned Cadillac could be the right decision for you. If you're still unsure about whether you want to buy a used or new Cadillac, a Thompson Sales associate can walk you through the pros and cons of each, helping you make the final decision. 
Choose Thompson Sales for Buicks, GMCs, and Cadillacs
If you're looking to purchase a new or pre-owned Cadillac, Thompson Sales is happy to help. We've been selling Buicks, GMCs, and Cadillacs in Springfield and the surrounding area for 100 years, so you can trust you're in good hands when you buy through us. Contact us today for more information about any of the vehicles we have available or come on by the sales lot to take a test drive.