Thompson Sales Compares the 2020 Classes of Cadillac Vehicles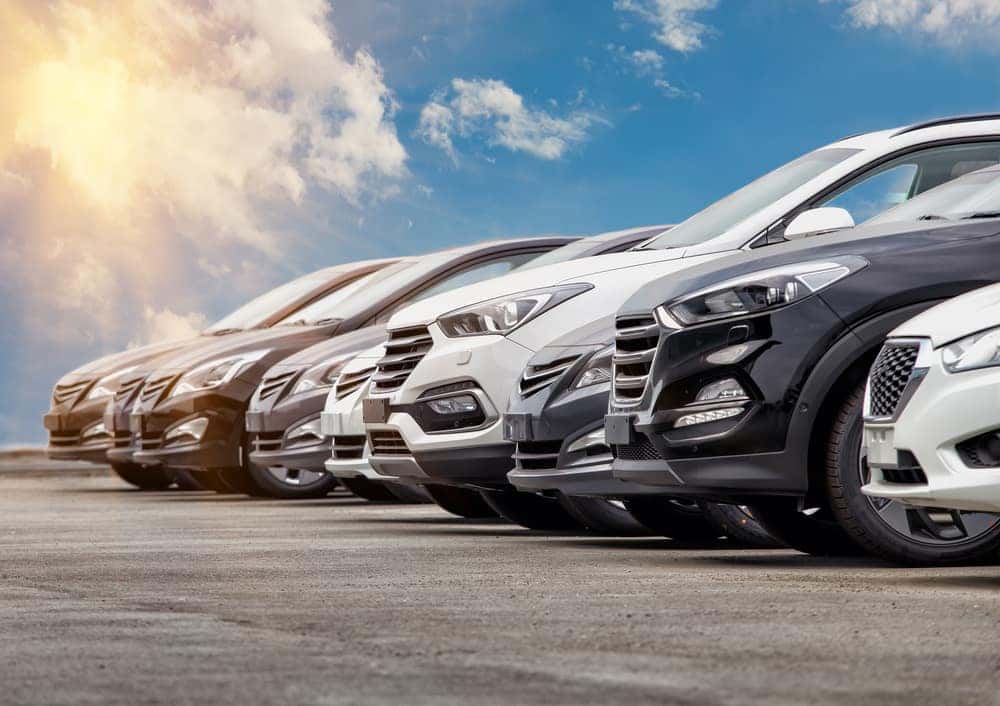 Cadillac is the epitome of the domestic luxury car market. The Cadillac brand has a history of big cars, awesome looks, and loyalty that goes back to 1902. Nearly 120 years after the first Cadillac hit the road, Thompson Sales is here to review the 2020 Cadillac models by comparing their classes.
Crossovers & SUVs
Cadillac has four models of crossovers and SUVs: the XT4, XT5, XT6, and Escalade.
XT4
The 2020 Cadillac XT4 is the smallest SUV in the lineup. It gets a whopping 30 MPG on the highway and has more than 3 feet of legroom for the rear seat. A turbocharged engine delivers powerful yet efficient performance when you need it.
XT5
When you see a 2020 Cadillac XT5, you'll notice it has more interior room than an XT4. This SUV is the ideal vehicle for a family road trip thanks to plenty of cargo space and lots of safety features. One cool feature is the night vision camera that uses infrared sensors.
XT6
The 2020 Cadillac XT6 has room for seven people, not five like the other two in this class. There's also more cargo space, and the XT6 doesn't skimp on legroom. Two of the best luxury features here are wireless charging of devices and premium materials such as exotic wood, carbon fiber, metallic accents, and leather appointments.
Escalade
A 2020 Cadillac Escalade is a beast that impresses from the first time you see one. The 10-speed automatic transmission and V8 engine give you and seven passengers a powerful ride. Front and outboard seats are heated and cooled, while surround vision lets you see if there are any obstacles in the way as you park.
Sedans
2020 Cadillac sedans offer the best in technology, comfort, and class. Want modern luxury with serious muscle? Test drive a 2020 Cadillac at Thompson Sales.
CT4
The 2020 Cadillac CT4 is available with AWD to maximize torque from engine to asphalt. Adaptive technologies help you hug the road, while the 10-speed automatic transmission creates a smooth ride. Front seats have a lumbar massage mode to ease your back after a long day at work.
CT5
The CT5 is slightly larger than a CT4, as evidenced by the larger wheels. The CT5 also has a more powerful engine and a different powertrain. Consider a CT5 a more souped-up version of the CT4.
CT6
The CT6 is the pinnacle of Cadillac cars. At 500 horsepower, it has a lot of zip. It can reach 0 to 60 in under five seconds. A 2020 CT6 also has a Super Cruise automate function that gives assistance to the diver at highway speeds.
Cadillac Vehicles at Thompson Sales
Thompson Sales has more than 75 new Cadillac vehicles on our lot. Stop by our showroom on East Independence in Springfield, Missouri, to take a look. Contact Thompson Sales or call (417) 763-6811 for more information.