Car Maintenance: 5 Best Wet Weather Tires for Your Vehicle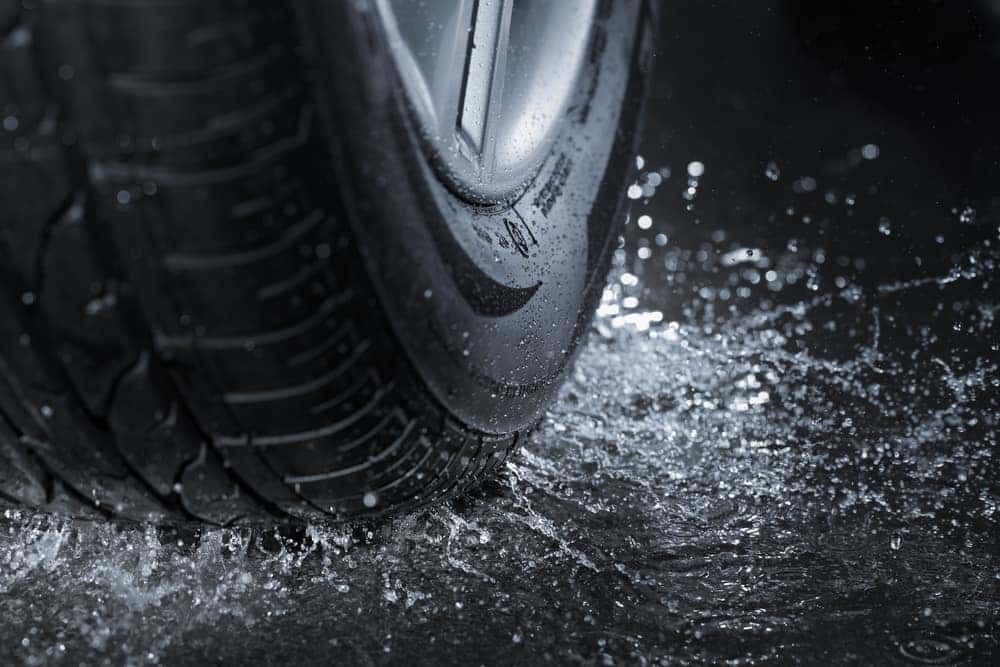 The Springfield area gets plenty of rain in April, May, and June. Our rainy season comes with downpours, floods, thunder, lightning, and wind. The car maintenance pros at Thompson Sales showcase the five best rain tires for your vehicle.
Why Wet Weather Tires?
Manufacturers create special grooves in rubber wet weather tires that shunt water away from the surface of the tire, thereby keeping more of the tire on the road as it turns. Wet weather tires are designed to decrease your braking distance and prevent hydroplaning as much as possible. Even with wet weather tires, our car maintenance pros say you still need to exercise caution when driving in the rain or on slick pavement. Don't let the name fool you. Wet weather tires work great in dry weather, too.
1. Michelin Pilot Super Sport
Michelin is big on keeping you and your family safe, and this top tire manufacturer has a ton of great wet weather options. The Michelin Pilot Super Short has fantastic grip on wet pavement, it's decent in dry weather without a lot of road noise, and it offers a comfortable drive. This is an ultra high-performance tire that may cost more than ordinary rain tires, but the added handling is worth it if you want a car maintenance upgrade.
2. Continental PremiumContact 6
Continental is a classic European brand with decades of German engineering behind it. Consider the PremiumContact 6 when you replace your tires. These tires work best in warmer weather conditions, which is what we typically see in Springfield when it rains a lot. If you travel down south, our car maintenance and tire experts want you to keep the PremiumContact 6 tire in mind.
3. Goodyear Assurance WeatherReady
The Goodyear Assurance WeatherReady is an excellent choice because it's a non-performance all-season tire. This means it's an option for year-round driving without the added costs that come with high-performance treads. The unique groove pattern on the tires looks complicated, but it serves the important purpose of keeping your car safely on the road.
4. Vredestein Quatrac 5
Vredestein? What's a Vredestein? Vredestein has been a European stalwart for car tires for over 100 years. The Vredestein Quatrac 5 provides plenty of grip on wet pavement, yet they stay soft for a smooth ride. These tires also handle well on dirt roads and rough conditions if you fancy an adventure. Despite its status as an import, this tire is affordable for average car owners. Our car maintenance gurus love this one!
5. General Tire AltiMAX RT43
If you own a compact car or midsize sedan, you might not think about wet weather tires as part of car maintenance. The General Tire AltiMAX RT43 is an excellent addition if you're on a budget and want great traction on wet pavement. This tire keeps braking distances short at a lower price point compared to premium or high-performance tires from other manufacturers.
Tires and Car Maintenance at Thompson Sales
Thompson Sales is known for GMC, Buick, and Cadillac sales. We also take care of oil changes, car maintenance, and tires. Contact the Thompson Sales service department or call (417) 763-6811 for more details. We can outfit your ride with the right rain tires in no time!