Car Maintenance for Long Road Trips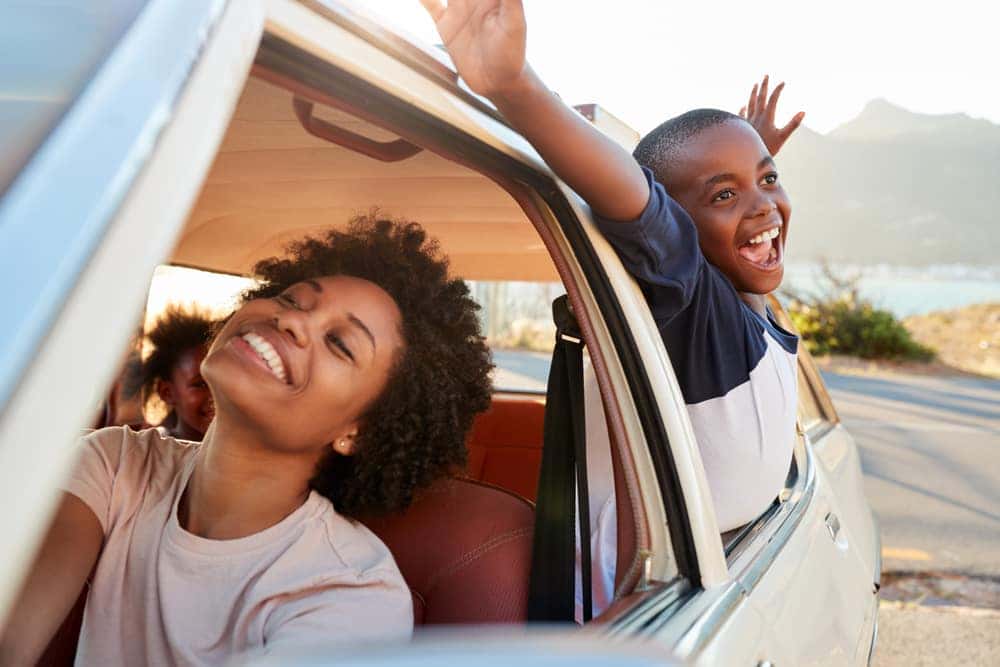 So you're getting ready for that long road trip. You have your bags packed, your snacks ready, and some games to play when you get bored. But you may have forgotten one important thing: Is your car prepared for the long drive? When you're going on a road trip, the last thing you want is your car breaking down on the side of the road. Today in the Thompson Sales blog, we'll discuss some things you should check before you take your journey.
Tires
First things first, your tires are going to be doing a lot of work, so you'll want to make sure they're ready for the trip. Make sure the tread isn't too worn down. If the tires are old or nearly bare, it's probably a good idea to get a new set. You'll also want to check your air pressure to prevent any flat tires. This can even get you better gas mileage during your trip! If it's time for a tire rotation, you'll want to get that done too.
While we're talking about tires, make sure and check your trunk or under your car to see if your spare tire is in good shape. Double-check to see if you have everything you need to change a tire in case an unfortunate situation arises. You don't want to be caught unprepared if you happen to get a flat.
Fluids
You don't want to have low fluids if you're heading out on a road trip. Make sure your fluids are at an acceptable level and top them off as needed. Here's a list of fluids you should check before heading out:
Brake fluid

Radiator fluid

Power steering fluid

Windshield fluid

Transmission Fluid
These fluids are important to the operation of your vehicle, so make sure they're all set before you head out.
Engine Oil
Finally, if you're close to needing an oil change, go ahead and get one. You don't want to run your vehicle for long periods with dirty oil or low oil levels. This could cause long-term damage to your car. Get your oil changed and keep your engine running at optimum levels.
Choose Thompson Sales
If you need some maintenance before you leave, set up an appointment with the Thompson Sales maintenance department. Our excellent service staff will get you squared away. If you need a new vehicle for your road trip, we can help with that too. We have a wide selection of new and used vehicles, so you can find exactly what you're looking for. Contact us today for more information or stop by the sales lot for a test drive.