Car Maintenance Guide for the Engine Air Filter on Your Vehicle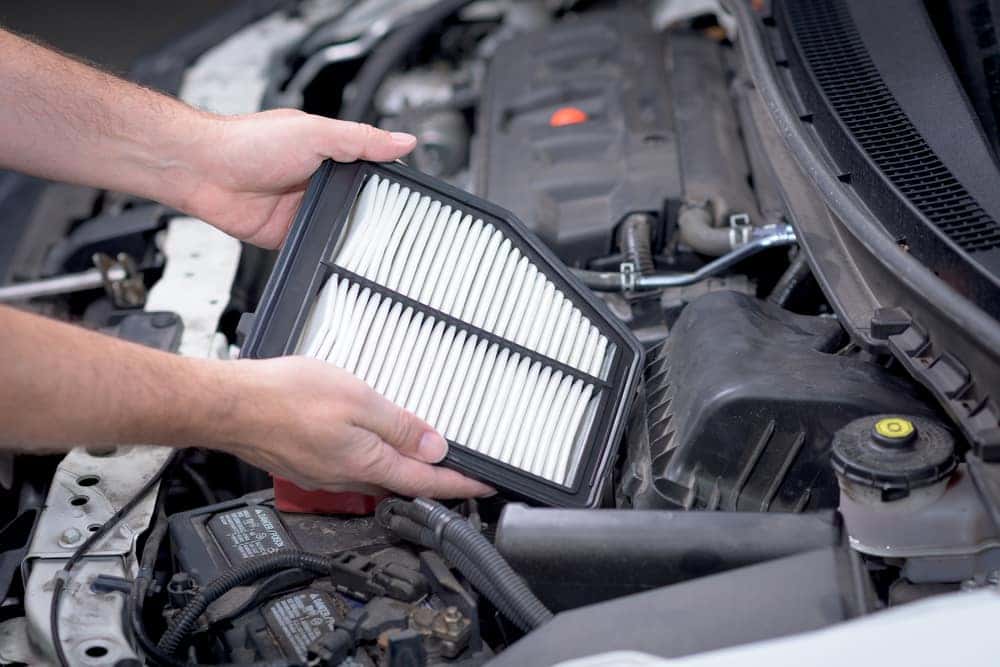 Thompson Sales offers many beautiful GMC, Buick, and Cadillac vehicles for sale on our lot in Springfield, Missouri. Our dealership offers many car maintenance tips on our blog. In today's entry, Thompson Sales explains a car maintenance guide for your engine air filter.
Why do you need to change the engine air filter?
Your engine air filter maintains clean air before it goes into the ignition chamber where the air mixes with fuel. A dirty air filter can allow unclean air into your engine, cause build-up on your pistons or ignition chambers, and reduce your car's fuel efficiency.
Where is the engine air filter located?
The engine air filter is located inside a housing cover on the top or side of your engine. It's fastened to your engine with clips, clamps, screws, or wing nuts. Look for a circular or rectangular area with a hose coming out of one side of it. Replacing your car's air filter is a fairly easy car maintenance task to perform.
How do you remove your old engine air filter?
Open the housing that holds the air filter. You may need a screwdriver or possibly a wrench to loosen any nuts that are on tight. Make sure you don't drop any fasteners because they could end up somewhere in your engine compartment rather than falling to the ground. Take off the top part of the air filter housing.
What do you look for when examining an old engine air filter?
Before you replace your engine air filter for car maintenance, look at the pleated material that filters out dirt, dust, and grime. If you see a lot of dirt, it's time to change the filter. Even if you tap the filter and dust falls off, it's still time to replace it. Put in the new air filter and put the housing cover back on securely.
How much does a new engine air filter cost?
An air filter may cost anywhere from $20 to $50, not including labor. The car maintenance experts in the Thompson Sales service department can perform an air filter replacement for you. We'll check the filter when you bring your vehicle in for a routine check-up.
How often do you need to change an engine air filter?
One engine air filter generally lasts between 12,000 and 15,000 miles, which could be anywhere from 8 to 18 months depending on how much you drive. In dry, arid, and dusty climates, you may need to replace the filter more often for the most effective car maintenance.
Car Maintenance Tips From Thompson Sales
Thompson Sales can show you how to change your engine air filter, or we can perform this car maintenance for you. Our world-class service department also does oil changes, radiator flush and fills, tire rotations, and much more. Contact Thompson Sales or call (417) 763-6811 for more details.