Car Maintenance Tips for Air Conditioning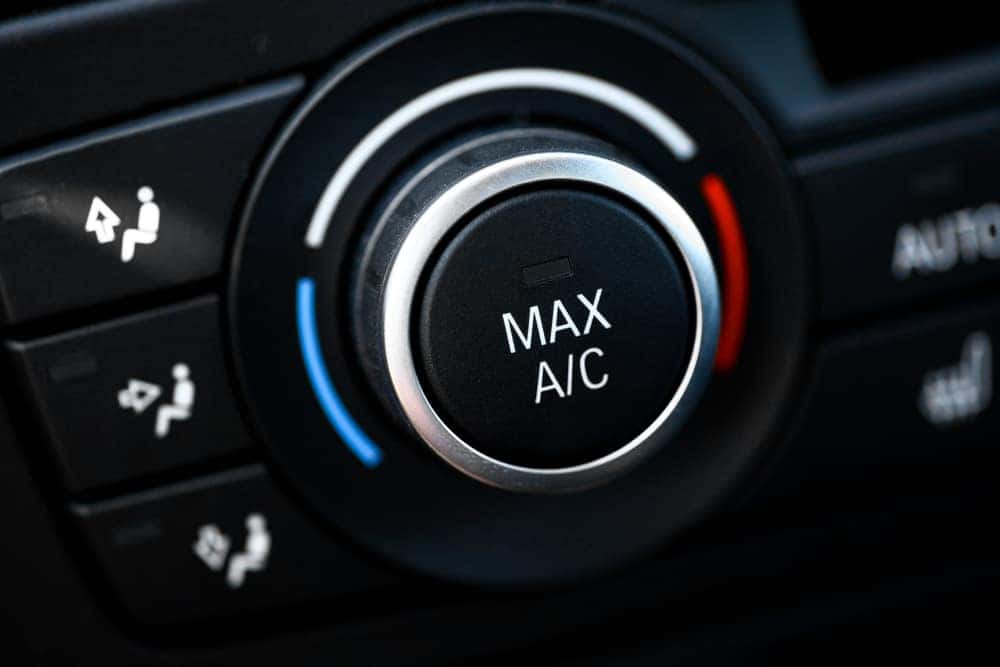 Where would we be without air conditioning? Back in the "old" days, a car's air conditioning was 4-by-60 AC, or four windows rolled down at 60 mph. Nowadays, there are climate zones, defrosters, and very efficient air conditioning systems in vehicles.
Keeping your air conditioning in top shape is a concern when it comes to the summer months in Southwest Missouri. In today's blog from Thompson Sales, we explain some practical car maintenance tips for your vehicle's air conditioning.
Run the Air Conditioner System Regularly
Even if it's too cold out, run the air conditioning at least once a week for 10 minutes. Turn the A/C to the highest fan setting and the coldest temperature. Performing this car maintenance routine helps keep the gas pressure and compressor working at optimum levels.
Turn on the Defrost Weekly
You should also run the defroster at least once per week for 5 to 10 minutes. This prevents mildew and odors from building up. This car maintenance step also clears away excess moisture in the system.
Clean the Air Filter
Your vehicle has two air filters. One is for the engine. The other is for the air conditioning. The AC's air filter is usually located behind the glove box. Remove the glove box, then pull out the air filter's encasement. If the air filter is blackened or filled with debris, it's time to clean it out. Check the filter at least once a year as part of regular car maintenance.
Have It Professionally Checked Every Two Years
You should have a car maintenance professional look at your air conditioning every two years. The tech will refresh the system with refrigerant and lubricant. The tech will also make sure all of the parts of the AC system work properly.
Troubleshooting
If your AC is having problems, there are certain items you can check under the hood for air conditioning and car maintenance.
Condenser. Look at the condenser, typically right behind the radiator, to see if it's clogged with debris. Clearing away any debris is fairly easy. Just run water through a garden hose and over the lower part of your vehicle's grille for a few minutes. That should free up any airflow.
Serpentine Belt. The serpentine belt is what runs the condenser, the apparatus that keeps the air cold. If your serpentine belt breaks or doesn't turn, you'll have to replace it or see if the piston that drives the belt is broken.
Shop New Vehicles at Thompson Sales
Thompson Sales has a wide range of new vehicles for sale on our lot, from sporty Buick cars to the posh and luxurious Cadillac Escalade, on East Independence in Springfield. Stop by our place to check out what we've got for sale! Contact Thompson Sales or call (417) 763-6811 for more information.