Car Repair: What to Do About Hail Damage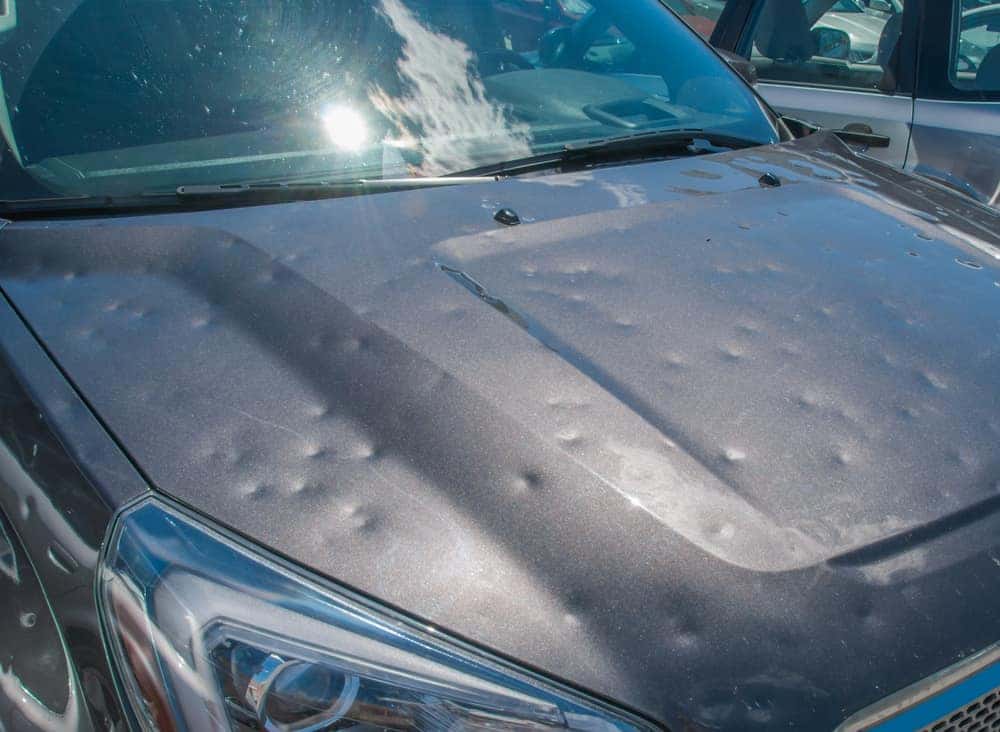 It's springtime in the Ozarks. That means spring break, warmer weather, drives through the countryside, and thunderstorms. Along with the thunderstorms comes the risk of hail damage to your vehicle. In today's car repair blog from Thompson Sales, we explain what to do about hail damage on your ride.
Hail Storm Tips
First, we'll get into what to do if you're caught in a hail storm when driving. Stay inside your vehicle. Pull over to a safe place to minimize any damage. If you can, drive underneath an overpass for protection and wait there until the storm passes. Keep your car angled so the hail hits the front of your vehicle because the windshield is reinforced and won't readily crack. Lie down and keep your back to the windows in case the worst happens and your windows shatter.
Severity of Hail Damage
Assess the severity of any hail damage as soon as you can. You might not have any hail damage at all, particularly if the hail was the size of nickels or smaller. Hail the size of golf balls can cause round-like dents all over your car's body. You may see just one or two little pockmarks, which may not need car repair. Severe hail damage ranges from cracked or shattered glass to many pockmarks and indentations of 1 inch or more. Severe hail damage may need car repair to make your vehicle safe to drive again.
Insurance
Contact your insurance provider to see if hail damage is covered for your car repair. Even if you have full coverage, you still need to check how much money your insurance company can pay to repair hail damage. An insurance adjuster will take a look at your vehicle and then determine an estimate for the damage. You must still pay your deductible if the hail damage repair is above the deductible minimum.
Car Repair
Even if the damage seems cosmetic, you still should seek a car repair solution for hail damage. Paintless hail repair uses special tools that preserve the original paint of the car. This type of car repair may take a day or less to accomplish. Severe hail damage may require a technician to remove a part of the car and repaint the damaged area.
There are two main reasons you want to get the hail damage repaired: resale value for your car and preventing corrosion from getting into your car's factory finish. Corrosion on the paint job looks unsightly, and it lowers your vehicle's resale value even more than hail damage alone.
Car Repair & Thompson Sales
Thompson Sales does more than sell quality GMC, Buick, and Cadillac vehicles. We service all makes and models of cars in our world-class car repair shop. Talk to the body shop at Thompson Sales or call (417) 763-6811 for more information.