Cleaning Leaves Out of Your Vehicle for Car Maintenance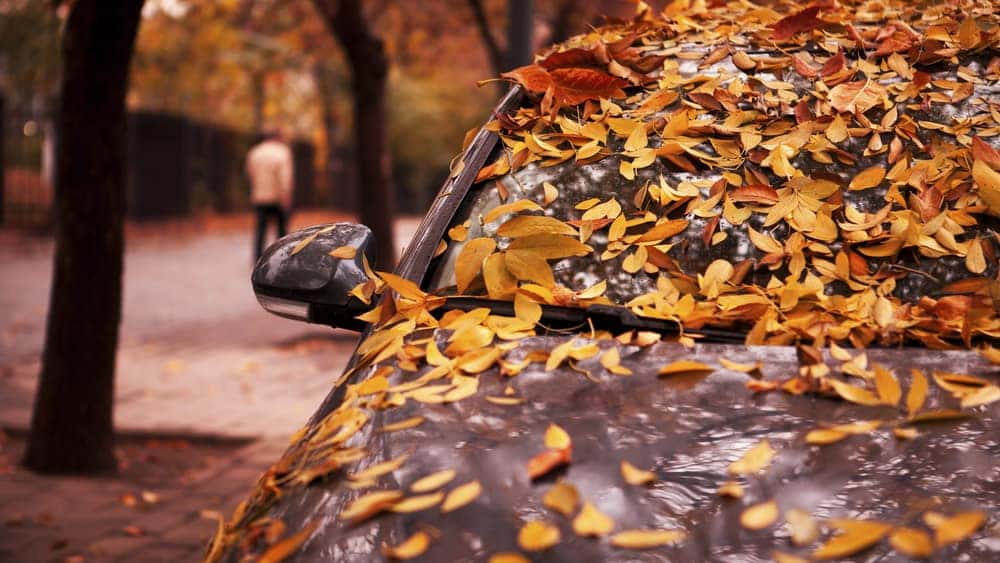 Fall is in the air in Southwest Missouri! That means cooler temperatures, getting out your lightweight jackets, and trees changing beautiful shades of red, orange, and yellow! Today's blog from Thompson Sales explains how to clean leaves out of your vehicle as part of your car maintenance routine this autumn.
Why Clean the Accumulated Leaves?
They're just a bunch of leaves, right? Leaves can actually do damage to your car's exterior and engine if they accumulate or sit there for a while. Leaves may create unseemly, leaf-shaped stains on your hood, roof, or trunk. Inside your car's engine compartment, dried leaves can make the air going through your engine air filter dirtier. Dirty air reduces your engine's efficiency. Inside the passenger compartment, leaves can cause sneezing and allergies.
Cleaning the Outside
Cleaning leaves from the outside of your car is fairly simple. Consider doing this every weekend until that tree near your driveway sheds everything by mid-December. If you get a LOT of leaves on your car, pick them up daily. Two powerful car maintenance tools come into play: a leaf blower or a vacuum with a hose extension.
Turn on the leaf blower to medium to remove the leaves where your hood meets your windshield. This spot is probably where you see the most leaves. Not only do leaves settle there, but they are buffered from the wind by the tiny gap in between the hood and windshield.
Lift up the hood of the car to get any leaves that may have blown into the compartment. Point the leaf blower downward in a gentle sweeping motion to cover every part of the compartment. Consider moving the car a bit and then blowing the debris away from the bottom of the car. Blow the stuff onto your lawn or out of the way to get rid of the debris completely.
Cleaning the Inside
Cleaning the inside of your car is much easier with a vacuum cleaner. Use the crevice tool to achieve maximum suction. A shop vac is perfect for this task, especially since the motors on shop vacs are usually more powerful than household types.
Vacuum under all the seats. Lift up the mats and vacuum under there. Fall is the perfect time to vacuum the entire interior of your vehicle for a great car maintenance routine! Once you're done vacuuming, empty out the canister or change the bag, especially if you have someone in your family who is allergic to tree pollen.
If you don't have a vacuum with the right attachment, you can take your car to a car wash and use a commercial car vacuum. Or you can simply pick up the leaves by hand. Vacuums are much more thorough, and they clean up dust and debris aside from the leaves. We believe your car maintenance should be as easy as possible!
Prevent Leaf Buildup
You have two main options to prevent leaf buildup in your car. Don't park under trees whenever possible. If you plan to park your car outside for an extended period, use a car cover to keep leaves off your paint job and out of your engine compartment.
Car Maintenance Service by Thompson Sales
Thompson Sales has a world-class vehicle service department. We can help you with regular car maintenance tasks, including tire rotations, oil changes, and radiator flush-and-fills. Contact Thompson Sales or call (417) 763-6811 for more details.