Highlighting Three 2020 GMC Trucks With the Best Gas Mileage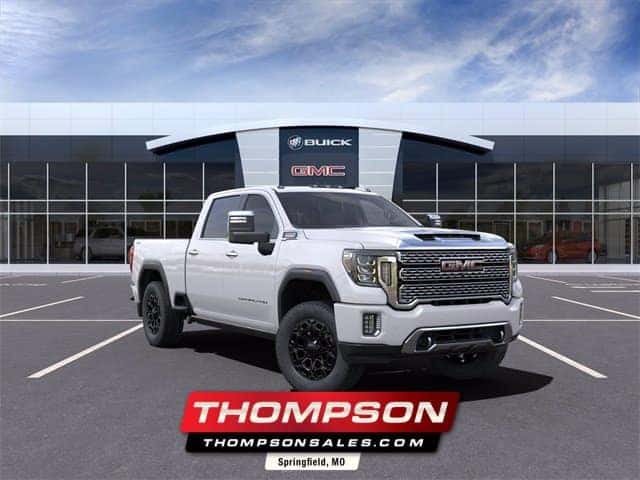 GMC trucks are workhorses when it comes to towing capacity, horsepower, and cargo space. These vehicles are ready for work or play, and they're filled with high-tech tools that make driving safer, easier, and more fuel-efficient. Today's blog from Thompson Sales highlights three 2020 GMC trucks with the best gas mileage and fuel economy on the market.
2020 GMC Sierra 1500
The 2020 GMC Sierra 1500 boasts a 2.7-liter turbocharged four-cylinder engine along with an eight-speed automatic transmission. Its powertrain creates 310 horsepower and 348 lb-ft of torque. You get 20 mpg in the city and 23 on the highway under normal driving conditions. This full-sized pickup has options for a roomy cab and a longer bed for maximum cargo capacity.
2020 GMC Canyon Turbo-Diesel
Our 2020 GMC Canyon turbo-diesel takes it up a notch. At 7,700 pounds of towing capacity, it has one of the highest towing capacities for compact pickup trucks. The Duramax 2.8-liter, four-cylinder powertrain provides an astonishing 30 mpg on the highway with 20 mpg in the city.
2020 GMC Canyon Four-Cylinder Gas
The gas version of the 2020 GMC Canyon is no slouch in the fuel economy department. Its 2.5-liter, four-cylinder engine produces 191 lb-ft of torque to produce 20 mpg in the city and 26 mpg on the highway. Our compact pickup trucks are great for hauling cargo for work and hauling boats and campers for play. Feel free to work hard and play hard with a 2020 Canyon!
Shop the Full GMC Line at Thompson Sales
Do you like a particular GMC vehicle you see on our website? Get in touch with us for a test drive when it's convenient for you. Thompson's lot sits on East Independence in Springfield. Contact Thompson Sales or call (417) 763-6811 for more details.