Hikes Within Driving Distance of Springfield, MO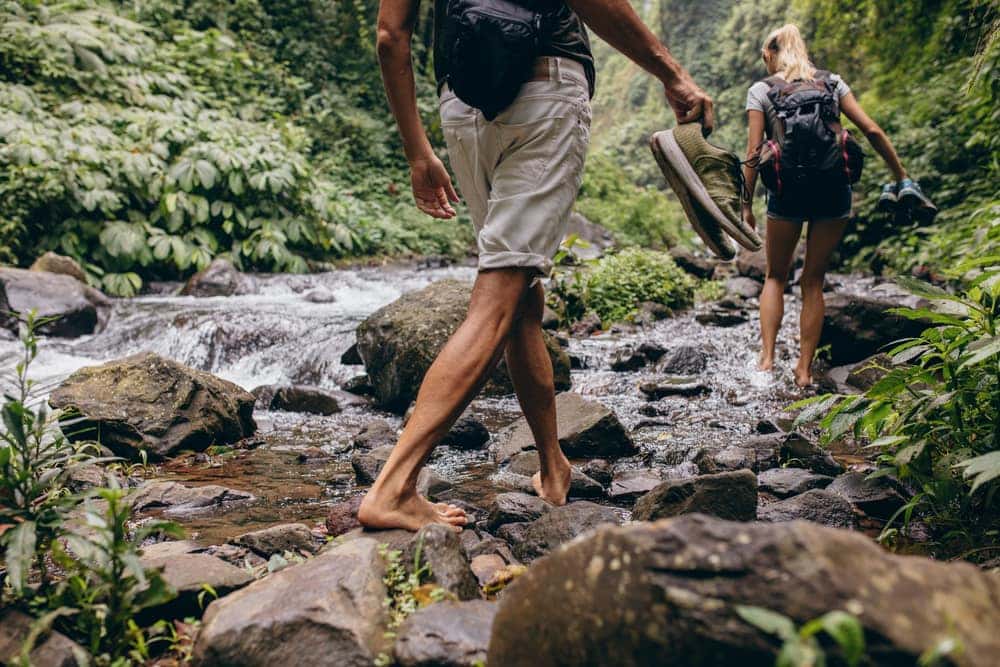 Warm weather is here to stay (maybe, you never know with Missouri), and that means it's a great time to go on some hikes! There are plenty of incredible places to hike within driving distance of Springfield, and some right here in the city if you don't want to go too far. Today in the Thompson Sales blog, we'll highlight some great hiking trails in and outside Springfield, Missouri.
Springfield Conservation Nature Center
Don't have time to leave the city? No worries, there's a great trail right here in Springfield. The trail at the Springfield Conservation Nature Center is perfect for a quick stroll. The trail is easily walkable, with no difficult terrain. This makes it the perfect trail for a family hike with kids, too! The trail itself is a little over two miles and has various paths to take if you want to mix it up.
Busiek State Forest
Busiek is another popular hiking trail that's just a little outside of Springfield, on your way to Branson. Busiek is only about 30-40 minutes away, making it the perfect option for a short day trip. Busiek has several trails ranging in difficulty and distance, so you can pick one that works best for you. This trail has streams, fields, beautiful wooded areas, and much more. What else could you want from a hike in the Ozarks?
Ha Ha Tonka
If you want to go a little further outside of Springfield, there are plenty of incredible trails to reward you for your effort. Head up to Lake of the Ozarks and stop by Ha Ha Tonka State Park on your way there. This trail is less than a mile and paved, making it great for families. Best of all, there are even the ruins of a 20th-century castle to explore. Of course, there are other higher difficulty hiking trails in the park for the more adventurous.
Devil's Den State Park
If you want to get out of Missouri entirely, head to Devil's Den State Park in Arkansas. This park is about three hours away, but it's well worth the trip. With over seven trails, you're sure to have a new adventure each time you go. Check out highlights of the park such as Lee Creek Valley, Mount Olive, and the dam. If you really want to be adventurous, take a ride on some of their mountain bike trails. 
Get Road Trip Ready at Thompson Sales
What's a road trip without a great car? If you're in the market for a new or used vehicle, Thompson Sales is here to help. We have plenty of vehicles to choose from, so let us help you find the perfect one. If you just need to tune up your current vehicle to get it road trip ready, just make an appointment with our service department. Contact us today for more information or come on by the lot to see what we have!