How Cadillac Continues to Define Luxury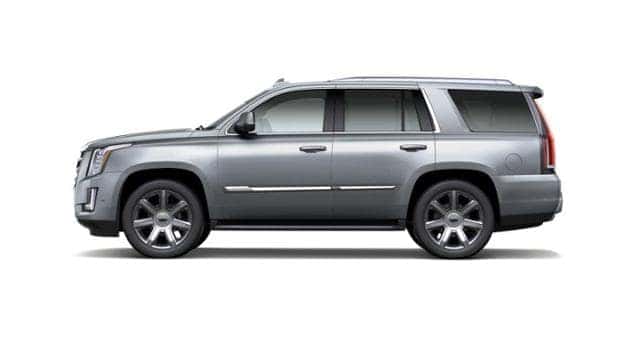 Since Cadillac was founded in 1902, it has been known as the pinnacle of luxury. Throughout the years, this perception has held true. That's because Cadillac remains dedicated to pushing vehicle technology, performance, and comfort forward. Each year, they continue to redefine luxury. Today in the Thompson Sales blog, we'll talk a little bit more about Cadillac and how they continue to push the boundaries of luxury forward. 
Not Resting on Legacy
As a legacy brand, Cadillac could be merely content to make minor adjustments to each new year's model as they make them. But Cadillac isn't a company known for resting on their laurels. Each new Cadillac that is released is always stunning in design, performance, technology, and comfort.
Constant Innovation
Cadillac has been innovating since their conception. They invented the electric starter, changed the way people view luxury vehicles, and they continue to innovate to this day. Here are a few of the latest ways they're changing the game:
Super Cruise
The Cadillac Super Cruise is the first truly hands-free driver assistance technology available in commercial vehicles. You can use this feature on limited-access freeways to let your car take over without your hands needing to be on the wheel. Using state-of-the-art mapping technology, sensors, and cameras, you can relax and cruise. Keep in mind, your full attention is still required when using Super Cruise.
Vehicle-to-Vehicle Communication
As technology progresses, the roads become safer. This is definitely the case with V2V, or vehicle-to-vehicle, communication. Using V2V technology allows your vehicle to communicate with other V2V enables vehicles. This communication alerts you of potential dangers.
MyCadillac App
The MyCadillac App is here to make your life easier. It offers features such as remote start and lock, beaming directions to your navigation system, parking reminders, and vehicle status checks.
Choose Thompson Sales
If you're looking for a new luxurious, cutting-edge Cadillac, Thompson Sales has you covered. We've been selling Cadillac, Buick, and GMC vehicles to Springfield, Missouri, and the surrounding areas for 100 years now! We have more than just new vehicles, we have a great selection of used vehicles too. Plus, we have a wonderful service department for when you're in need of maintenance or repairs. 
Contact us today for more information, or come by the sales lot to take a test drive today. We look forward to seeing you here at Thompson Sales!