How to Make Your Car Pet-Friendly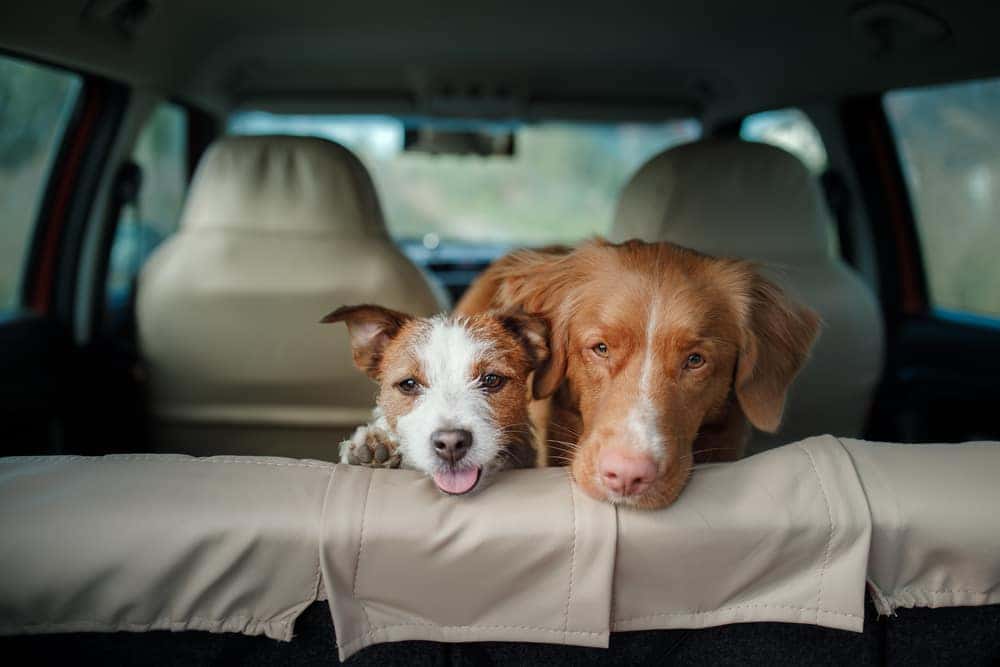 We love to take our pets with us wherever we go. But bringing your pets with you means subjecting your car to pet fur, plus you have their comfort to keep in mind. So what's the best way to ensure your car is pet-friendly? Today in the Thompson Sales blog, we offer you some tips.
Cover Your Car
There are plenty of pet covers available on the market. These strap onto your back seats and are locked in place to prevent them from sliding around. This will keep your seats safe from pet fur, staining, and scratches. You can also get floor mats if you really want to keep the mess to a minimum.
Keep Your Pet Somewhere Safe
When driving your pet around in a vehicle, it's best to keep them in the back seat. Some pups or kitties may like to ride up front with you, but it could be dangerous if they decide they want to hop over on your lap while you're driving. Also, in case of an accident, they're probably better off being in the back seat. Airbags aren't designed for dogs or cats.
If you have a pickup truck, it's best to have your dogs ride along with you in the cab. Being in the bed of the truck isn't safe for them. Plus, if they get too excited and jump out, they could severely injure themselves and cause danger for other drivers. 
Keep Supplies On Hand
Accidents happen, and you don't want to be unprepared if they do. If you drive your pet around often, or if you're going on a long road trip with them, you want to have some cleaning supplies on hand. Paper towels, deodorizer, and baking soda to soak up the mess are all good things to keep stocked in the trunk.
Ramp
If you have an SUV, you might want to let your pets ride in the spacious trunk area. If that's the case, having a ramp for them to climb up might be easier. Also, if you have an older animal who has trouble getting around, this will make it much easier for them to get into the car without your help.
Get Them Ready
Before you start your road trip, make sure your pet is ready to go. Give them a bathroom break and some water. If you can help it, it might be better to start your trip at least a few hours after their last meal. This way their stomach is less likely to get upset. If you have a cat who can't sit still, they might be more comfortable and less anxious in a kennel.
Come Visit Thompson Sales
Are you ready to get a new or used vehicle? Thompson Sales is happy to help. We have a wide selection, plus a dedicated service department for your auto service needs. Come and visit us today to see what we have on our lot!