How to Prepare for a Car Breaking Down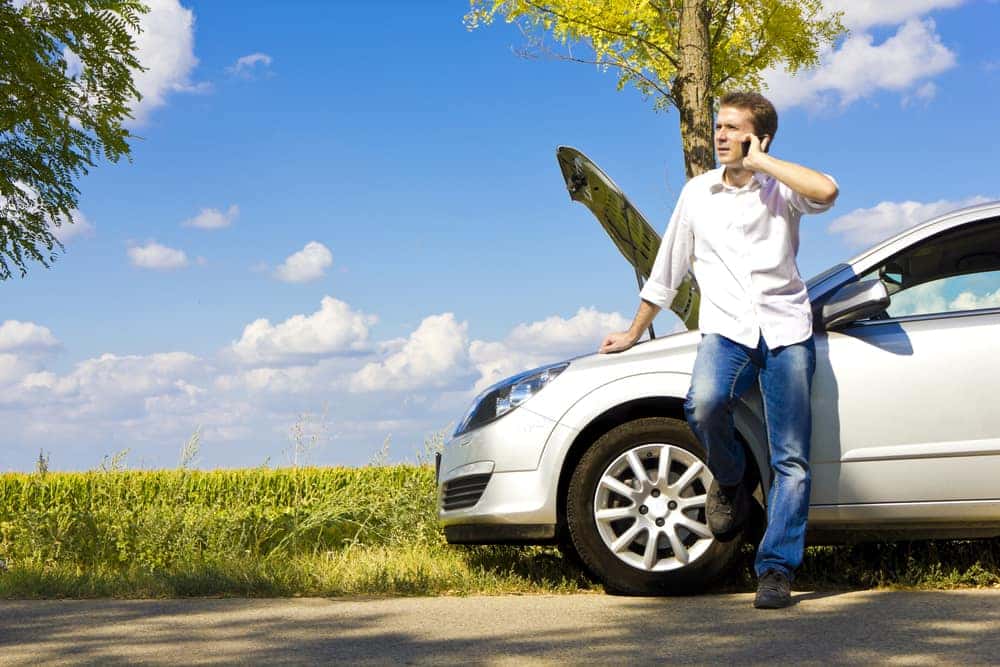 It's one of the most frustrating things that can happen on the road. You're driving along when all of a sudden your car starts acting up. Next thing you know, you're stuck on the side of the road.
When your car breaks down it's frustrating, stressful, and frightening all at once. So, what do you do?
Hopefully, you never find yourself in this situation, but Thompson Sales has some tips on how to be prepared and what you should do if your used vehicle breaks down. 
How to Prepare
The best offense is a good defense, so preparing yourself for a possible breakdown will prevent panic and frustration. The first thing you'll want to do is make sure you're staying up to date with car maintenance. Make sure simple things like oil changes are done regularly. Keeping up to date will lessen the chance of a breakdown.
Here are some other ways to prepare.
Have a Kit
You never know where you'll be when your car breaks down, and you can't know how long it will take to get assistance, So we recommend that you keep an emergency kit in your trunk to ensure that you're prepared for any possibility. Here are some things you should keep in your kit:
Feel free to throw in anything else you think you might need.
Make Sure You Have Roadside Assistance
Chances are, your insurance coverage may include roadside assistance. If this is the case, be sure to utilize it and contact them when your car breaks down. If you're unsure if your insurance has this included, make sure to check with your insurance provider. It doesn't typically cost much to add it. Otherwise, you could always get a AAA membership.
Once you get your car towed, you'll need to take it to a repair shop to see what the problem is. Depending on the severity and cost of the repairs, it may be best to move on from that vehicle so you don't have to deal with another breakdown. Sometimes the fix is simple! You never know until you take it in.
Choose Thompson Sales for Your Vehicle Needs
If you're in need of maintenance or repairs, make an appointment with the Thompson Sales maintenance department. Need a new or used vehicle? Come check out our sales lot! A Thompson Sales associate will be happy to help you find the perfect vehicle for you.