How to Wax Your Car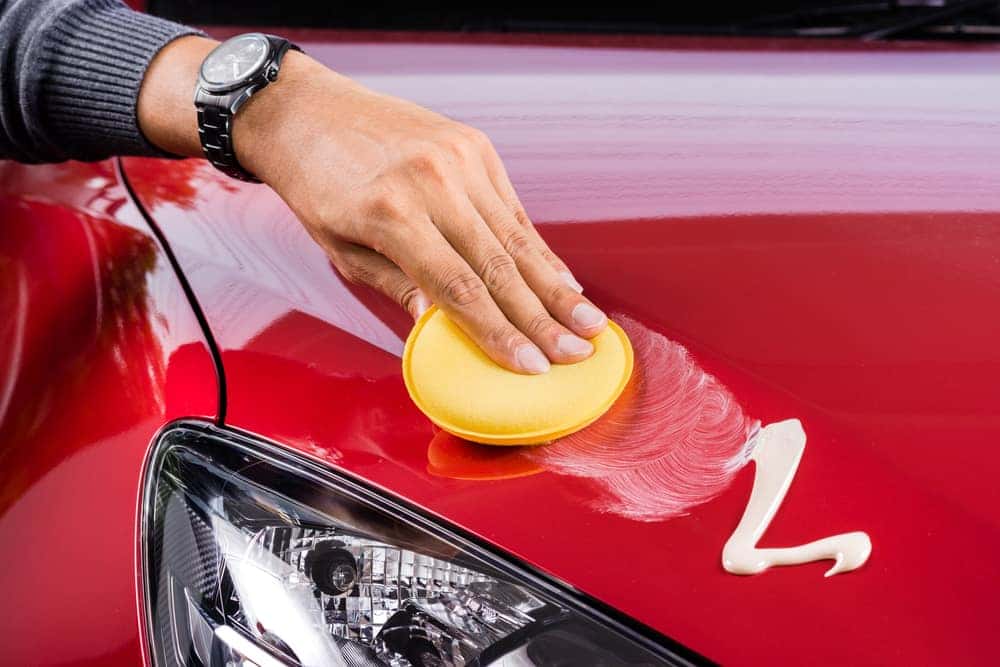 Waxing your car can be a time-consuming chore, but it's definitely worth it. Waxing your car makes it look fantastic and keeps it protected for longer. Today in the Thompson Sales blog, we'll talk about what you need to do to wax your car yourself.
Wash Your Car
The first thing you'll want to do is wash your car. You don't want to put the wax over dirt and grime. You can wash your car yourself or take it through a car wash. If you want to be especially thorough, it might be a good idea to wash it yourself. Wait for your car to dry completely before applying the wax.
Get Your Materials
To wax your car, you'll need a few things. Head to your local store and get:
Quality wax. Choose a wax that isn't in too low of a price range. Try looking up some reviews or asking a store associate to recommend a good brand
Orbital buffer (optional).
Once you have everything you need, it's time to start waxing.
Waxing Your Car
The wax you purchased should come with an applicator pad. Put a small dab of wax on the applicator and gently apply the wax evenly over a section of the car. Use circular motions to apply the wax. Make sure you follow the instructions on the wax to get an idea of how much you should use. You'll need to do each section slowly, only doing fairly small sections at a time. Like we said, this can definitely take a while, but the end result is well worth it. 
If you have a buffer, you can follow the wax up with a quick buff to give your car even more shine and get rid of any imperfections. Afterward, you'll need to let your wax sit for a few minutes. Check the instructions to see how long. Once the time is up, use your microfiber cloth to remove the excess wax. Once all the excess wax is off, you're done and your car should be looking great!
Choose Thompson Sales for Your Next Vehicle
If you're in the market for a new or used car, Thompson Sales is happy to help. We have a wide selection, and our sales staff are sure to find the perfect vehicle for you. Come visit us today or contact us for more information. We look forward to helping you out!