How to Winterize Your Gas Tank for Car Maintenance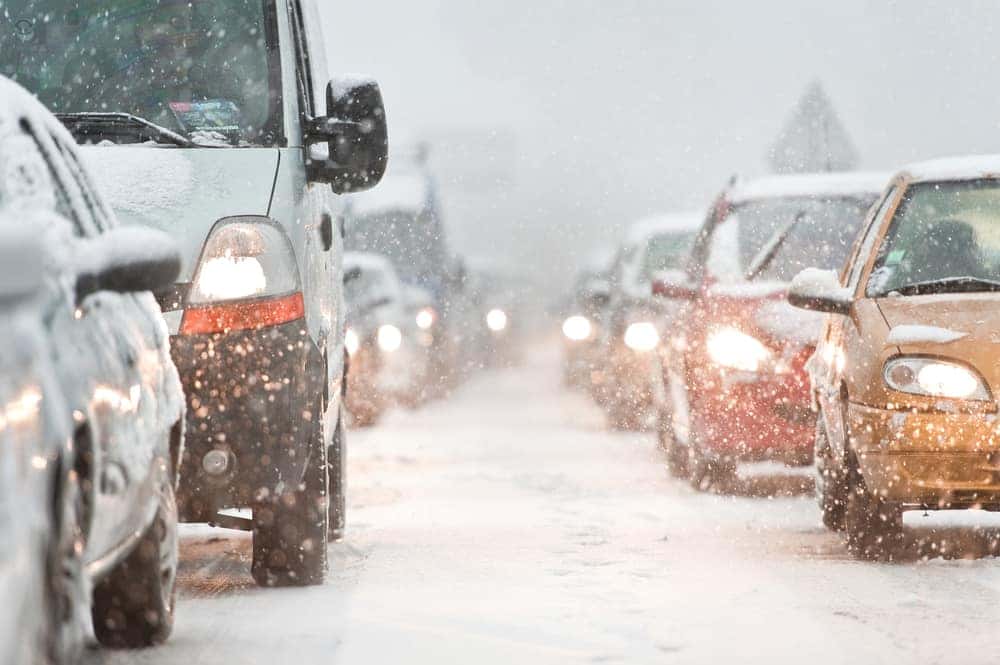 It's winter time in the Ozarks! Get ready for colder temperatures and snow. Even with the chilly weather, we still have to drive to work, go shopping, and take the kids to their rehearsals and sports practice. In today's blog from Thompson Sales, we talk about how to winterize your vehicle's gas tank as part of your car maintenance routine. 
Keep Your Gas Tank at Least Half Full
Keep your vehicle's gas tank at least half full in the winter. The main reason is the weather. What happens in a heavy snowstorm as you're driving home from work? Traffic slows to a crawl. A 20-minute commute might take many hours, especially if there are slide-offs and accidents due to icy conditions on the roads and drivers having trouble seeing in the snow.
Aim for a Totally Full Tank
Experts recommend keeping your gas tank at or near full during the winter to prevent your car from running out of gas. There are other reasons for this aside from preventing an empty gas tank (which causes car maintenance issues beyond stranding you on the road).
Excess Moisture in the Tank
Colder temperatures cause issues with condensation. Just take a look at your home's windows. The differences in temperature between the outside and inside cause condensation on the inside surfaces of your window. The same thing may happen to your gas tank, particularly in warm spots such as near your exhaust system. Moisture may form inside your tank, which can lead to rust build-up if your tank is empty or near-empty. Eventually, the rust could corrode the inside of your tank, or bits of rust could enter your fuel system and cause problems with fuel efficiency and clogs (which becomes a major problem).
Adding fuel stabilizer can help prevent rust from forming, so consider a fuel additive for winterizing your gas tank during car maintenance. When temperatures drop below 32 degrees, any water in your gas tank may freeze, and that could cause blockages in the fuel system.
Diesel Fuel 
Diesel fuel presents its own unique challenges for winter weather. Some types of diesel fuel (particularly ultra-low sulfur varieties) contain paraffin wax. Under normal conditions, this paraffin wax stays in liquid form. Winter may cause paraffin wax to form a gel-like substance. In addition to keeping your diesel tank full, anti-gelling agents and additives work well to prevent gumming in your fuel system.
Car Maintenance Tips by Thompson Sales
Thompson Sales wants you to get the most out of your vehicle, which is why we offer car maintenance tips for you! Bring your car to our service department for regular checkups when it's time, especially in the winter. Contact Thompson Sales online or call (417) 763-6811 for more details.