Must-Have Features in Your New Vehicle From Thompson Sales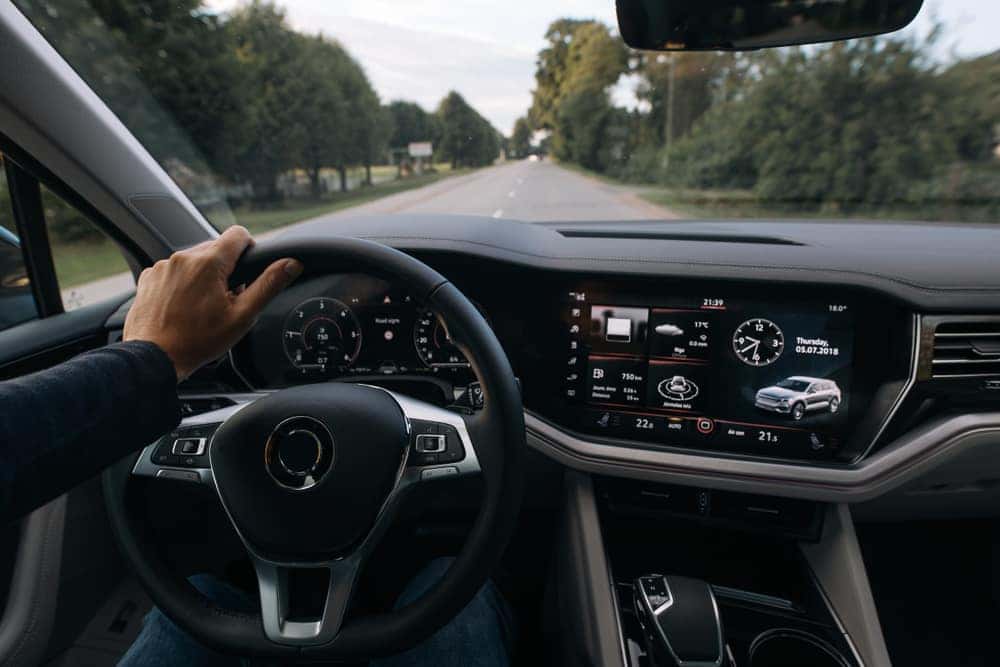 Your choices for features and options are endless when you're shopping for a new vehicle at Thompson Sales. From automated technology and infotainment to safety enhancements and advanced gadgets, Thompson Sales explains several must-have features to look for in your next new car.
Safety Enhancements
Safety is a huge deal when it comes to new vehicles on the Thompson Sales lot. We have plenty of vehicles with advanced features for you to try out.
Automatic High Beams
Consider this scenario: You're driving at night, leaving the city behind and heading into the countryside. Your car automatically turns on the high beams because it doesn't sense any oncoming traffic. When another vehicle approaches, your car automatically dims the high beams to ensure that you and the other driver have proper visibility. Thompson Sales believes automatic high beams are a great feature to have, and every new GMC vehicle utilizes IntelliBeam technology.
Automatic Emergency Braking
Automatic emergency braking saves lives, plain and simple. You should still pay attention to the road, but it's a vital feature in case of an emergency. GMC's emergency braking happens when you don't apply the brakes, and it assists when you start to hit the brakes. This feature engages when the vehicle senses a person in front of the vehicle or if you're coming up on a vehicle too quickly. Your dashboard will flash an alert ahead of using automatic emergency braking.
Auto-Dimming Mirrors
Auto-dimming mirrors lessen the effects of bright lights reflecting off the rearview mirrors. This prevents possible distractions due to bright lights, and it helps you to see better. Thompson Sales prides itself on offering the best safety features to help you and your family arrive at your destination as safely as possible.
Convenience Features
You want the best in convenience when you invest your hard-earned money in a new vehicle. Here are a few of the excellent convenience features you can expect in the new GMC vehicles for sale at Thompson Sales.
Heated Seats and Steering Wheels
Cold weather is a way of life here in southwest Missouri. Heated seats and heated steering wheels help you feel more comfortable as soon as you get in the vehicle. It's almost better than stepping into a car that's already heated on a frigid morning.
Multizone Climate Systems
The sun hits the front seats but the back seats are in the shade, which means the driver is hot while the backseat passengers are chilly. A vehicle's multizone climate system makes family travel and long road trips more enjoyable for everyone.
Push-Button Start
Push-button start eliminates the need for a key. Just keep the fob in your pocket r purse. When your car stops and you're ready to get out, the vehicle shuts off automatically when you walk a far enough distance away from it. 
New Cars From Thompson Sales
Come to Thompson Sales in Springfield to see the latest new vehicles on our lot. We promise low-pressure sales, a great selection, and customer service that's second-to-none. Contact Thompson Sales or call 417-763-6811 for more information.