Nutritious Food to Keep in Your Car at All Times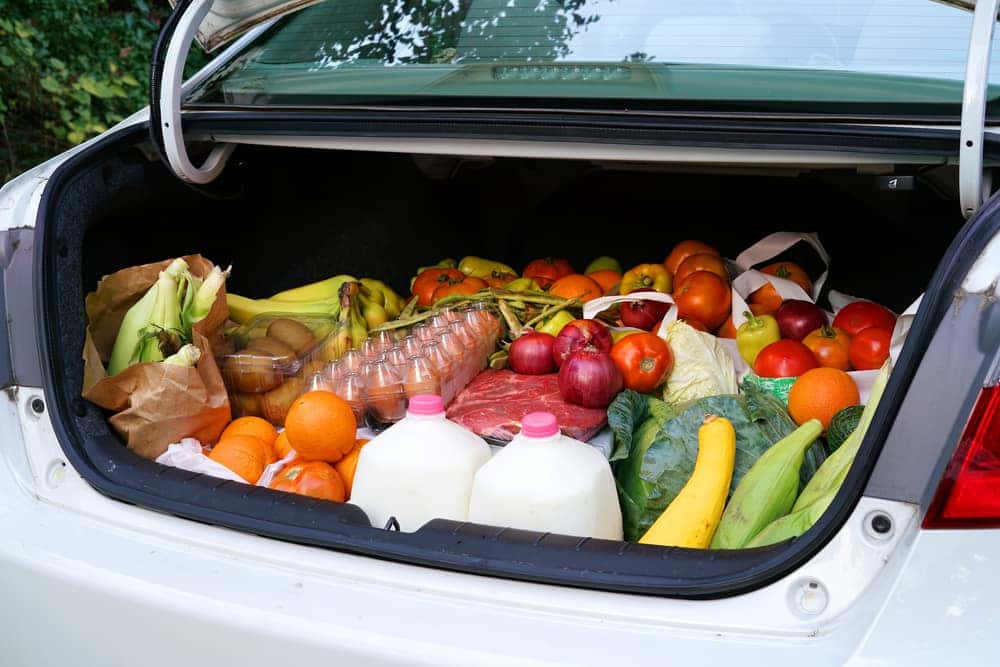 You've already got an emergency kit in your car in case of a breakdown. Jumper cables, warning triangles, gloves, an air pump, tools, a flashlight, and a flat repair kit are all essentials you should carry in your trunk or cargo area.
But what about food? If you're stranded and far from the nearest exit, or a car hasn't passed by you for hours, you could get hungry quickly. What if you have to start walking to get help?
These driving tips from Thompson Sales focus on nutritious foods to keep in your car in case you're stranded and far from help.
Overall Tips
Any food you keep in your car for emergency purposes should have several things in common.
Non-perishable
Expiration dates far in the future
Portable
Enough to last several hours for everyone in the car
Low moisture content (except for water)
Stored in a cool, dark place (such as a trunk)
Make sure to check the expiration dates on your food at least once a month, and replace any expired foods as soon as possible.
Bottled Water
Even in cold weather, your body needs the right amount of hydration to maintain proper function. Your brain needs water to make the rest of your body work, so it's vitally important to have drinking water on hand.
Trail Mix
Trail mix has a mixture of oats, nuts, seeds, and dried fruits. It's a power-packed meal in one handy snack because it contains protein, carbs, fats, vitamins, and minerals.
Meat Jerky
Need extra protein? Meat jerky is a great source of protein. Jerky lasts for up to a year in airtight packaging. Jerky comes in beef, pork, chicken, and turkey.
Granola/Energy/Protein Bars
There are many kinds of granola, energy, and protein bars on the market. They provide protein, carbs, and fats. Some also include dried fruits that contain vitamins. These items usually have a shelf life of six to nine months.
Dried Fruit
Dried fruit has a shorter shelf life, but it provides carbs, antioxidants, and vitamins.
Nuts & Seeds
Nuts and seeds have plenty of good fats and protein for a nutritious, filling snack. Just a handful of nuts (1/4 cup) can be 200 calories or more!
Canned Foods
Canned foods rarely need heating up, and you can open them with a simple tool or even your keys (if you have traditional keys on your keychain). Canned foods last for two to three years, and they store easily in your car.
Driving Tips by Thompson Sales
Thompson Sales wants you to get the most out of your vehicle! That's why we provide helpful blogs, tips, and tricks. Stop by our service department for a maintenance checkup before you take a long trip. We'll recommend necessary repairs to lessen your chances of a breakdown. Contact Thompson Sales or call (417) 763-6811 for more information.