Our Guide to Choosing a Type of Vehicle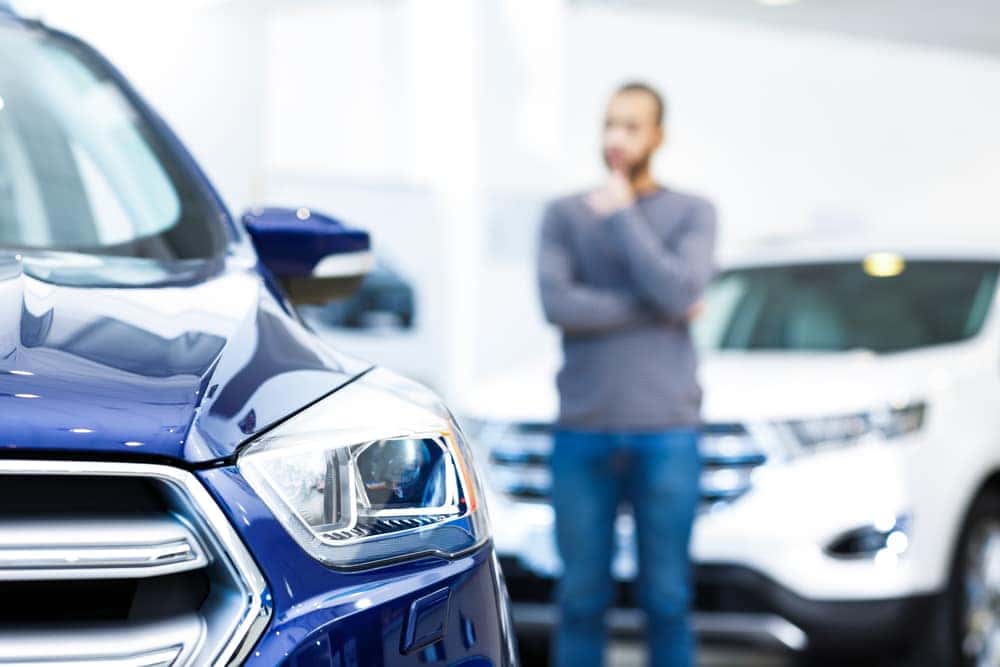 So you're ready to buy a new vehicle or used vehicle, but you're not sure what to get. Buying a vehicle is a multifaceted decision that takes careful consideration. A good place to start is the type of vehicle you want. You have quite a few options, but today we'll stick to four categories: car, SUV, van, and truck. These vehicles all meet an array of different wants and needs, so it's important to decide what you're looking to get out of your vehicle, so you make the right decision. Today's Thompson Sales blog can help you do exactly that.
Car
Cars are the most versatile and common choice of vehicle. This is because of the extremely wide variety of car options – hybrids, electrics, coupes, sedans, and much more. Cars are also a good option if you're single or have a small family. A four-door sedan is a very practical option for many people. If you want something a little more speedy and sporty, you can always go with a coupe or convertible.
SUVs and Crossover SUVs 
SUVs are a great option for bigger families. They're also a great choice for people who are a little more adventurous and want something that can transport their outdoor gear and take them off the beaten path. One thing to keep in mind is that SUVs don't typically get the best gas mileage. Crossovers, however, do tend to get better gas mileage for SUVs, so this is something you may want to keep in mind if you're SUV shopping.
Vans
Minivans are also a perfect solution for families. They can fit a larger number of passengers, and the backseat is easily accessible thanks to the captain seat setup. Minivans also tend to have easier handling when compared to bigger SUVs. The gas mileage is also typically reasonable.
Trucks
Trucks are the best option if you're looking for a vehicle with a lot of utility. Trucks can haul trailers, transport items in the bed, and much more. If you're looking for something for a large family though, a truck probably isn't your best choice. Gas mileage also tends to be higher than cars and vans, especially if you're towing something.
Let Thompson Sales Help
If you're in the market for a new or used vehicle, Thompson Sales is happy to help out. Our sales staff is dedicated to helping you find the perfect vehicle. We have a huge inventory to choose from, so we're sure to have something you'll love. Contact us today or drop by our sales lot for a test drive!