Questions to Ask Your Car Salesperson When Buying a New or Used Vehicle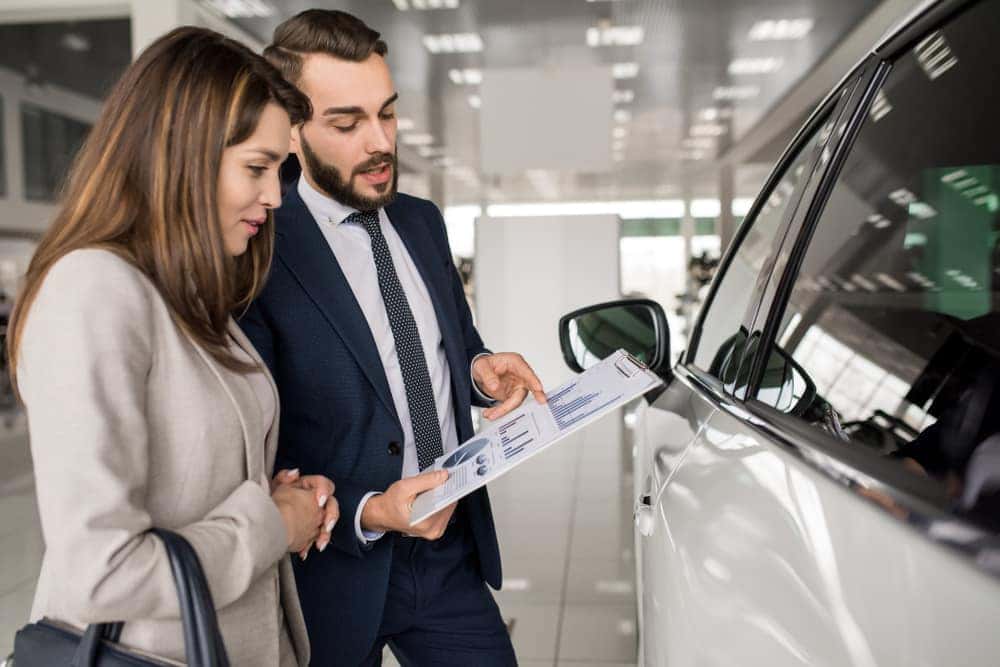 Thompson Sales wants you to have the most comfortable, relaxing, and rewarding experience when buying a new or used vehicle. When you first come to our lot, we promise not to put any pressure on you to select one vehicle over another. Today's blog from Thompson Sales discusses some questions to ask your car salespeople when deciding which vehicle to purchase.
What features make this vehicle stand out?
Features are important, whether you want infotainment for long car rides with the kids or excellent gas mileage to save money. Keyless entry, heated seats, a large cargo area, interior space, leg room, and more, are all considerations when choosing the features you want. The salespeople at Thompson Sales can answer all of your questions about each vehicle.
What is the history of this vehicle?
The ownership history is extremely important for a used vehicle. You want to know how many owners an automobile had, how well it was taken care of, what major repairs the car underwent, and how many accidents (if any) the vehicle has been in. Thompson Sales can provide a vehicle history report, and the salesperson can show you how to read the report to answer your questions about the vehicle's history. Better yet, consider a quality Certified Pre-Owned vehicle from our lot.
What are my financing options?
Your budget is a major concern when picking out a new or used vehicle. You want to get the most out of your investment while saving the most money. You can apply for a vehicle loan at Thompson Sales. Even if you already have pre-approval from a local bank, we can try to find you a better interest rate. Talk to the salesperson about financing options, and he or she can put in touch with a financing specialist.
What is the long-term maintenance cost?
Proper vehicle maintenance is crucial to the long-term viability of your car, truck, or SUV. Without regular maintenance, your vehicle may break down and have costly problems. Regular maintenance includes oil changes, air filter changes, transmission fluid changes, tire rotations, and radiator flushes. Ask your salesperson about the long-term maintenance costs of the vehicle so you have a better idea about what the vehicle will cost you one, five, and even ten years from now.
Ask the Right Questions at Thompson Sales in Springfield, MO
The sales staff at Thompson Sales can help you pick out the perfect car for you. There's no pressure. Take your time and peruse our lot until you find the ideal car, truck, or SUV for you. We won't suggest a vehicle that you don't feel is right for you. Contact Thompson Sales or come by our lot today to see what we mean.