Questions to Ask Your Mechanic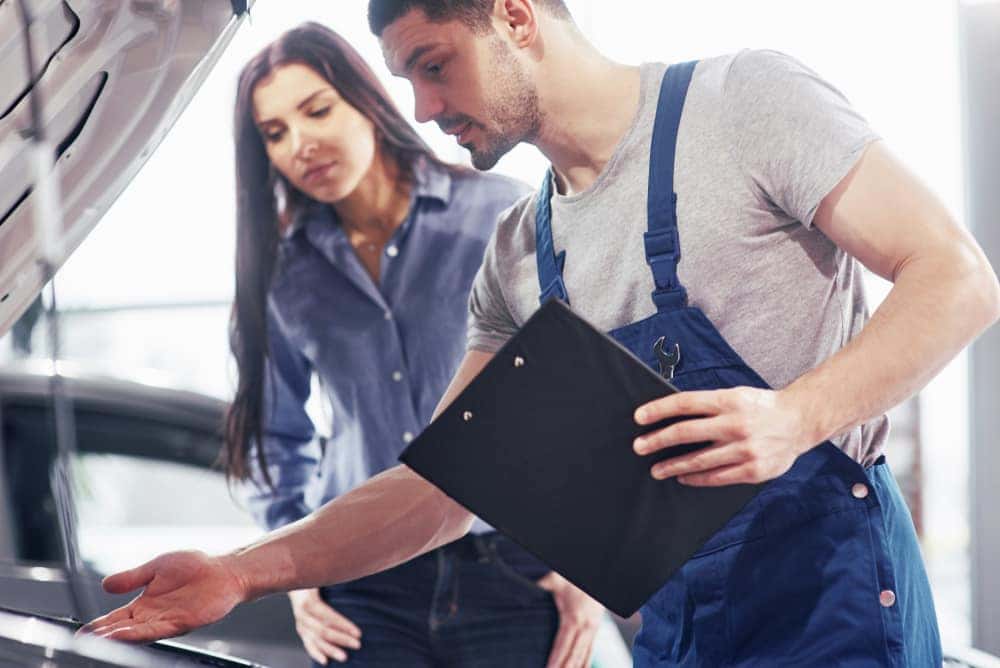 Nobody likes going to the mechanic, especially if you don't know what's wrong with your car. It can be frustrating to spend a lot of money on repairs without really knowing why. It can be even more frustrating if you have no idea what's going on and your mechanic is not communicating with you. If you prepare questions for your mechanic ahead of time, it can make your experience less stressful (and possibly less expensive). Today in the Thompson Sales blog, we'll go over some good questions to ask your mechanic.
How Much Do Diagnostics Cost?
Finding out what's wrong with the car is the first step, and even this can take some time. With so many different components, the mechanic will have to do a full diagnostic to find the source of the problem. The diagnostic process will cost some money, since they have to spend time looking for the problem, but your mechanic should be able to explain what that cost might be. Check to see if it's a flat or hourly rate, and ask what the cost for either of those options would be.
Ask for an Itemized Estimate
When the cause of the trouble is determined, you'll want to ask for an itemized estimate before any repairs are done. The itemized estimate will break down each and every cost associated with the repair and give you a better understanding of what you're paying for.
Ask About Your Repair Options
In some cases, there's more than one way to fix the problem. When the problem is presented to you, be sure to ask what your options are. Your mechanic should be happy to explain the issue, the routes to repair, and what they think the best option is.
Ask Them to Call You If Anything Else Is Found
Sometimes, new problems or potential problems are found during the repair. Make sure to have your mechanic contact you in case there's a possible extra expense. Most mechanics will do this anyway, but it's good to double check.
Choose Thompson Sales for Your Vehicle Needs
If you're looking for a trustworthy place for maintenance and repairs, Thompson Sales is here to help. We've been in business for over 100 years now, with plenty of satisfied customers. If you'd like to make an appointment with us, please fill out the easy online form or just give us a call! If you're in the market for a new or used vehicle, we can certainly help with that too. Contact us today for more information or come on by the sales lot for a test drive.