Reducing Allergens in Your Vehicle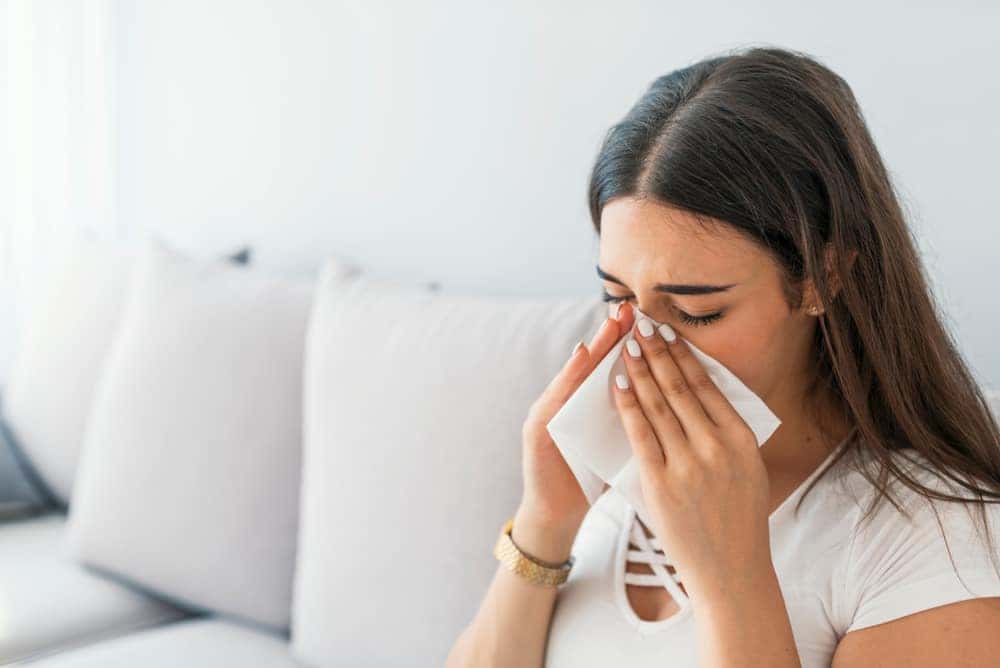 Spring is here, which means the weather is finally getting warmer. Of course, spring doesn't come without its downsides. It's also the beginning of allergy season. If you suffer from allergies, you probably want to do everything you can to reduce your exposure to them. Many people are surprised by how many allergens are in their car. Today in the Thompson Sales blog, we'll give you some tips for making your car or truck allergy-proof.
Your Filter
First and foremost, make sure you have a new, clean air filter. If you have a clogged air filter, it'll be doing nothing to prevent allergens from entering the cabin of your vehicle. You can cheaply and easily get this replaced, and it's well worth it for the difference it makes.
Clean Your Car
You'll want to get rid of any allergens that have already made their way into your vehicle. Wipe down every surface of your interior to get rid of any pollen and spores. Vacuum your car thoroughly to get rid of dust, pollen, and other common allergens. This is something you should do regularly because you drag allergens in every time you get in and out of your vehicle. 
Wash Your Car
Everyone knows it's springtime when they walk out to their car and see a fine layer of yellow pollen covering the hood. This pollen may be on the outside of your vehicle, but it's not difficult for it to find a way in. Wash your car at a car wash to get your exterior clean and free of allergens.  
Change the Way You Drive
Driving with your windows down is one of the best parts of driving in warm weather. However, you also run the risk of letting in pollen and dust. If you have severe allergies, it's best to drive with the A/C running instead.
Also, make sure your window strips aren't compromised, and replace them if they are. Windows without a tight seal can easily let allergens in. It's also a good idea to carry some allergy medicine in your vehicle just in case, or if you need to take more throughout the day. 
Come to Thompson Sales for Your Vehicle Needs
Are you looking to purchase a new or used vehicle? Look no further than Thompson Sales! Our expert sales staff will be happy to help you find the vehicle of your dreams. Just need some repairs, like a new air filter? We can help with that too. Make an appointment with our service department today! Contact us for more information, or come on by our lot to check out what we have in stock.