Removing Dents: DIY or Bring it to a Pro?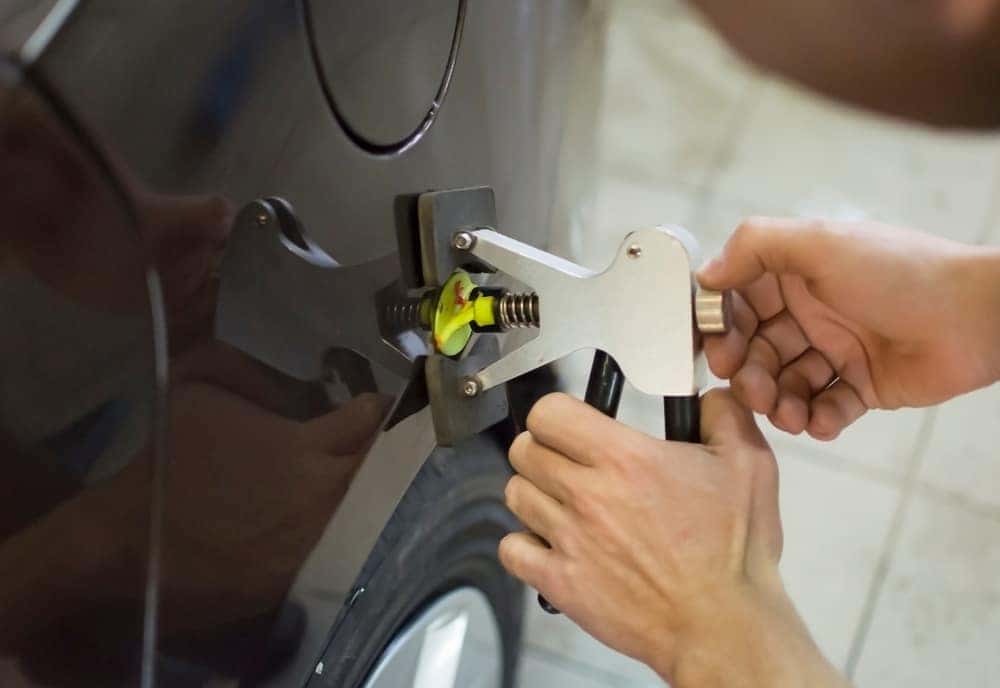 Accidents happen, and sometimes our vehicles get dents. This can be frustrating, especially if you don't have time to bring it to a shop to get it fixed. It might seem easier and cheaper to just get a DIY dent repair kit and fix it yourself. But is this really the best solution? Well, it depends. Today in the Thompson Sales blog, we'll help you decide whether you should DIY that dent or bring it to a professional.
Assess the Dent
The first thing you'll want to do is take a look and the dent and see if it's really something you can repair yourself. If it's pretty small and simple, then maybe it could be doable. But if it's large and deep, you'll probably want to have a professional look at it.
It's hard to get a big dent out, and there's a chance that there could be some underlying damage too. If you don't take it into the shop, you might not find out about this underlying damage until it's too late, making the repair more expensive.
Now, let's take a look at the other factors.
Pros and Cons of DIY
If you decide the dent is manageable and that you want to DIY it, there are certainly some benefits. For one, it'll be cheaper than bringing it to a repair shop. The other aspect is you won't be without your car like you would be if you had to drop it off at the shop.
But there are also some downsides of trying to fix it yourself. The first is that dent repair isn't as easy as it might seem. If you mess up the repair, you risk bubbling the dent out and making the repair more expensive. Also, as we mentioned, you might not be aware of underlying issues.
Pros and Cons of Repair Shops
If you know the pros and cons of DIY you can basically flip them and you'll have your pros and cons for bringing it to a repair shop. Although you won't have your car for a little bit and you'll be spending some money, you can rest assured that the job will be done right and that any other issues will get caught.
The repair shop mechanics know what they're doing and they'll make sure your car looks as good as new. When in doubt, bring your car to the professionals. The only thing worse than a dent is wasting your time and money trying to fix one only for it to end up looking worse than it did before.
Choose Thompson Sales for Your Auto Needs
Need a new or used vehicle? Thompson Sales has you covered. Need a repair or maintenance? We can help with that too! Contact Thompson Sales today for more information or come and visit us at our lot. We look forward to seeing you here.