Taking Your Pet on a Road Trip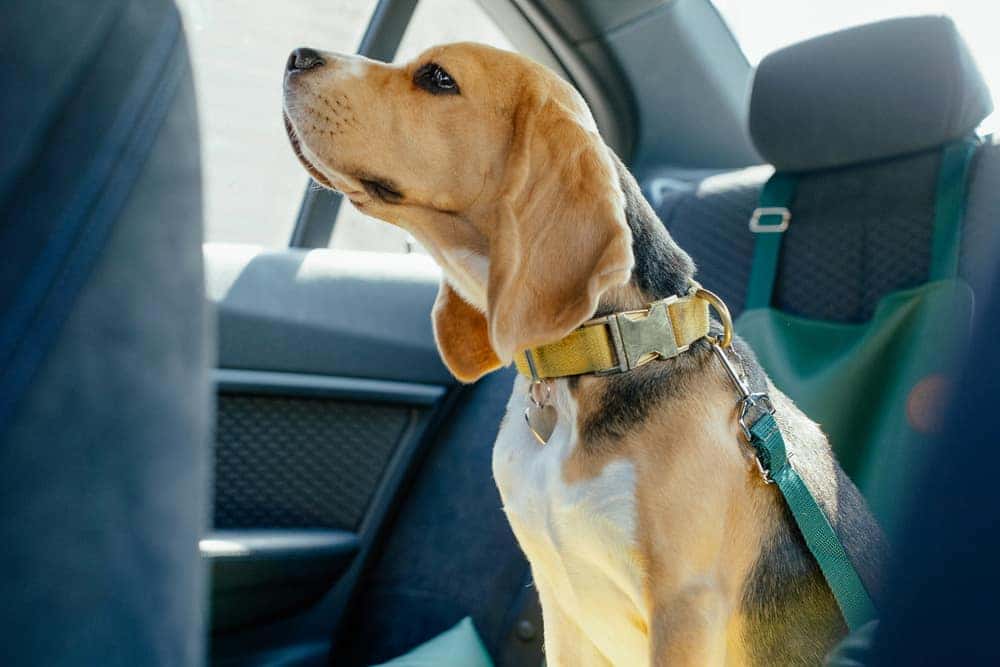 There's nothing quite like a good road trip, but you can make your road trip an even better experience by bringing your furry friend! Not only will your dog or cat love to be around you, but it'll also be a good bonding experience. But, if you're planning on taking a pet on a road trip it's a good idea to be prepared. Today in the Thompson Sales blog we'll talk about what you need if you're taking your pet on a road trip.
Cats
We love our cats, but let's face it, they're not the best road trip companions. Most cats don't particularly enjoy riding in a car. Chances are if you're taking your cat on a road trip, it's out of necessity. That being said, there are still some measures you can take to make the trip as pleasant as possible for the both of you. 
Crate
Your cat may not enjoy being put in a kennel, but it's safer for both of you. Even the most well-behaved cat is prone to wandering and you don't want them to jump in your lap or down by the pedals while you're trying to drive. Putting them in a crate will prevent this and you can buckle the crate in to keep them safe too.
Comfort
Make sure you put soft blankets and maybe some toys in the crate with your cat to keep them comfortable. Also, if your cat really hates road trips, consider asking your vet for some anti-nausea and anxiety medication. This will help keep them calm and prevent motion sickness.
Dogs
Dogs definitely tend to be more road trip friendly. Whether your dog loves road trips or not, you can still take certain measures to make sure the trip goes off without a hitch.
Safety First
If your dog doesn't like being in the car, putting them in a crate may make them more comfortable and less nervous. However, if your dog loves being in the car with you and doesn't want to be boxed up during the trip, you can get them a harness to keep them strapped into their seat. This way they can enjoy the sights and smells without being able to jump onto your lap if they get overexcited.
Bring Supplies
If you're going on an especially long road trip with your pup, make sure you bring supplies like a water bowl, snacks, and first aid just in case. Also, when you're on a road trip with a dog, make sure you make fairly frequent stops so they can use the bathroom and stretch their legs. Even a dog that loves the car is bound to get a little restless being cooped up in there for hours.
Get the Perfect Road Trip Car for You and Your Pet
Need the perfect vehicle for your perfect road trip? Thompson Sales can help with that. We have a wide variety of new and used vehicles to choose from. Come and visit us at our lot in Springfield, MO to see what we have or contact us today for more information.