Thompson Sales and Tips for Driving in Fog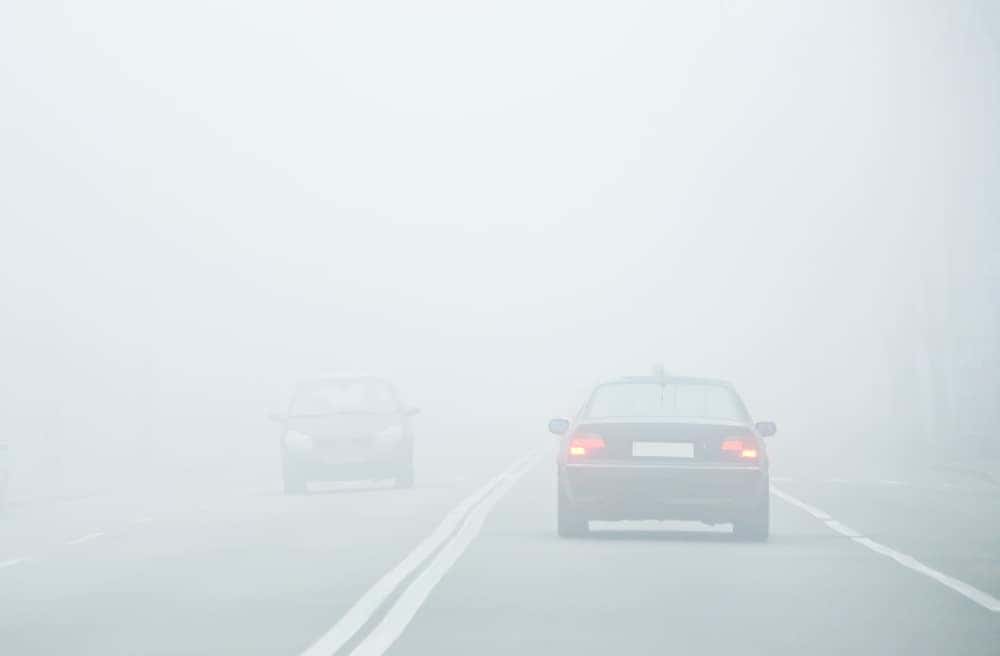 Thompson Sales wants you and your family to be safe on the road. Whether you're driving to work, motoring along I-44 to visit family, or cruising through the beautiful Ozark hills, fog represents a safety hazard to drivers in Southwest Missouri. In fact, more than 30,000 automobile crashes nationwide happen every year due to fog, with nearly 12,000 injuries and 500 deaths on American roads. Today's blog from Thompson Sales explains some safety tips for driving in fog.
Slow Down
The first thing to do in fog is slow down. Slowing down gives you more time to stop when you see vehicles, obstacles, or pedestrians in front of you. Use your speedometer as a guide rather than your surroundings to gauge your speed. Thompson Sales wants you and your family to stay safe when driving in the fog.
Use Low Beams on Headlights
You might be tempted to turn on your high beams to drive in fog. However, high beams make it harder to see in the fog. That's because the thick moisture in front of you reflects more light coming from the high beams. This effect obscures your vision even more. Thompson Sales can test your headlights to make sure they are properly aligned.
Turn on Fog Lights
Fog lights on your vehicle do two things. They illuminate the road directly in front of you without reflecting off the fog. That's because fog typically hovers 18 inches above the roadway, and fog lights intentionally aim their beams below the moisture. Second, fog lights help oncoming traffic to see you through the mist. When oncoming traffic sees you, you are better able to avoid accidents. The service team at Thompson Sales can install or replace fog lights for you to make sure they work properly.
Stay Focused
Driving in fog requires your full attention. Turn down the radio, stop conversations with other passengers, and focus on the driving at hand. You may drive through a fog bank for a few minutes or even several hours, depending on your route. Thompson Sales believes you should drive slower to arrive at your destination safely, even if you feel rushed.
Pull Over
If the fog is too thick or there is too much traffic, pull over on the side of the road. Wait for the fog to lift before proceeding. It's far better to arrive at your destination later than usual instead of getting into an accident. An accident might delay your trip even more. Thompson Sales would rather NOT see your car in the repair shop from an accident.
Safety Tips: Part of Great Customer Service at Thompson Sales
Thompson Sales believes in world-class customer service for everyone who interacts with us. Whether you bought a new or used car or simply need an oil change, we're committed to satisfying you when it comes to sales or service. Contact Thompson Sales or call 417-763-6811 for more information on our service department.