Thompson Sales Discusses Taking Care of a Chipped or Damaged Windshield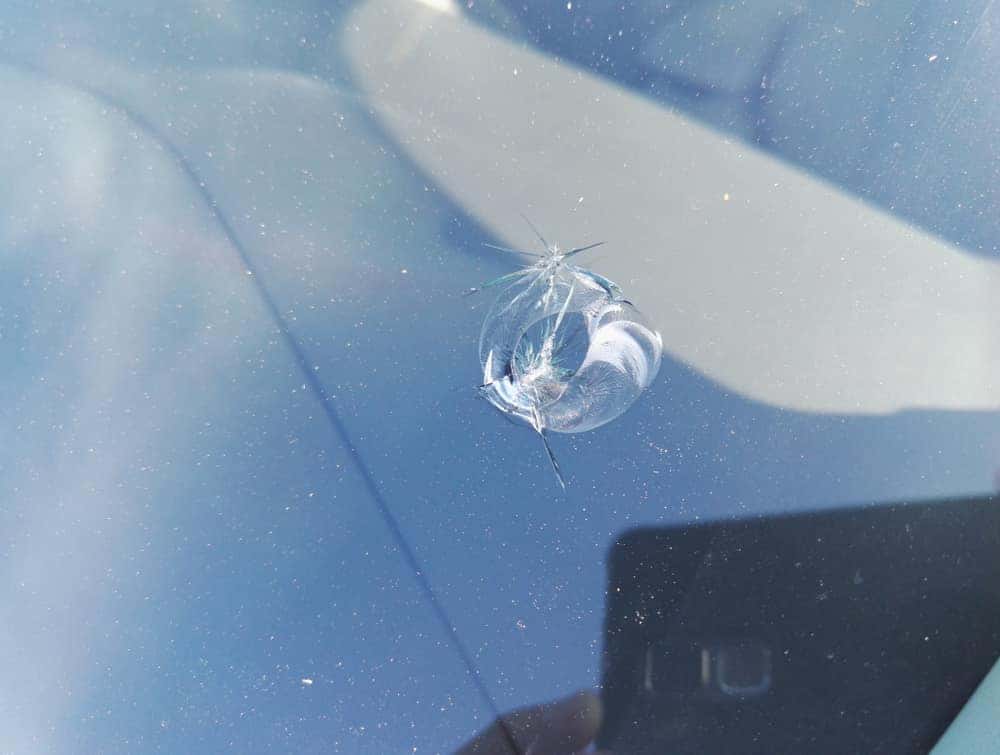 What was that sudden whacking sound on your windshield? Was it hail? A small rock? You didn't see it coming, but now your windshield has a small chip in it due to something hard striking it at high speed. Thompson Sales discusses how to take care of a chipped or damaged windshield.
Inspect the Damage
Inspect the windshield damage as soon as you are able. A stone can cause a chip in your windshield that looks like a star, chip, or bull's eye. The chip may go all the way through the windshield or just impact the outer surface. Spider cracks or a single, long crack are more serious and may require attention sooner rather than later. Thompson Sales' service department can help you repair your vehicle's windshield. 
Put Safety First 
The vehicle won't pass a safety inspection if the chips or cracks obscure the driver's field of vision. In Missouri, that means any cracks exceeding 3 inches within the driver's field of vision, unrepaired chips within the driver's field of view, or any chips more than 2 inches in diameter regardless of where they are on the windshield. Worse, large chips or cracks may make it harder for the windshield to protect the vehicle's occupants from flying debris. Thompson Sales encourages you to get your windshield inspected by a professional windshield repair tech as soon as possible.  
Determine If You Need Repair or Replacement
Small, round chips aren't a big deal when they first happen. Technicians can repair minor chips rather than replace an entire windshield. However, time is of the essence. Extreme heat or cold, along with moisture, can cause chips to expand over time. Chips may turn into cracks when you hit a pothole or bump in the road. When cracks expand out from the center of the chip, it's time to seek professional windshield replacement from Thompson Sales.
Fix It Soon
Even though there are DIY options, you want a professional windshield tech to repair the chip. If a crack is small enough, techs can repair it. Some windshield repair services are mobile, meaning a tech comes to you at your home or workplace to repair the chip. This type of repair involves injecting resin into the chip or crack to seal it. Thompson Sales can repair small chips or cracks to prevent any more damage.
Get a Replacement
If a crack is less than a foot long and out of your field of vision, a glass technician may be able to repair it. However, you may need a windshield replacement if a crack is longer or a chip exceeds a few inches in diameter. The professional service staff at Thompson Sales can replace a windshield based on our recommendation. We'll give you an estimate before you authorize any work.
Thompson Sales & Customer Service
The goal of Thompson Sales is to satisfy our customers each and every time. Come into our service department or make an appointment for us to look at your windshield. Contact Thompson Sales or call 417-763-6811 for more details.