Thompson Sales Discusses Tips for Winter Travel With Your Family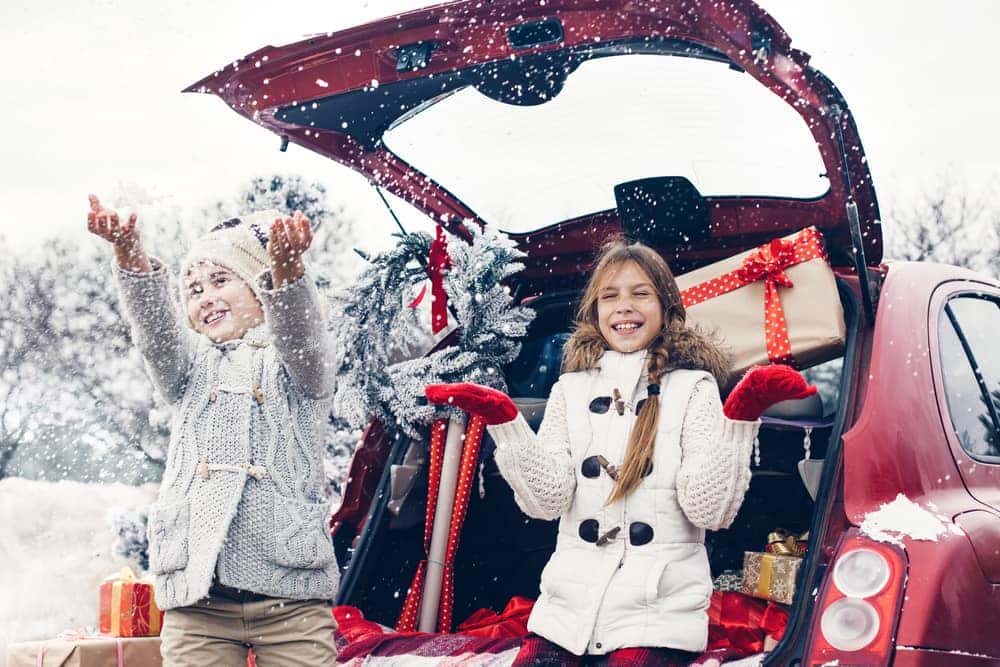 You're traveling with your family this winter, whether it's to grandma's house three states away or to a fun winter destination for a weekend getaway. Read Thompson Sales' tips for winter travel with your family as you pack the car and set off on a cold-weather adventure!
Prepare Emergency Items
It's extremely important that you pack extra emergency items in your vehicle in case you break down. That's because you don't know when or where you'll break down, and help may not arrive for a few hours.
Include these items in a winter emergency kit for every family member traveling with you:
Extra clothing

Pair of gloves

Weather-resistant pants and coat

Cold-weather boots

Blankets

Jumper cables

Flashlight

Windshield scrape and de-icer

Non-perishable food and snacks, such as granola bars and protein bars
Don't forget about emergency supplies for your pets, such as extra pet food, a leash, and coverings for them.
Have Your Car Checked
Car maintenance is one vital component of winter driving. Get your car checked by a professional mechanic, such as the service department at Thompson Sales. We'll take a look at your vehicle's tires, radiator, engine oil, transmission, and heater. Our staff will identify any issues with fluid levels.
Keep Your Gas Tank at Least Half Full
You might be tempted to wait until the gas tank is on ¼ or ⅛ full to stop at a gas station. For winter driving, keep your gas tank at least half full when you're traveling long distances. The reason: Bad weather may slow down your trip. You don't want to be stranded on the side of the road without fuel when a snowstorm slows traffic to a crawl. Having at least half of a tank can keep your car running while it's idle for many hours so everyone in your car can stay warm. Thompson Sales can check your gas tank and fuel lines to make sure they're running well for winter weather.
Slow Down & Leave Room
When bad weather hits, slow down. The U.S. Department of Transportation recommends slowing down to half of your normal speed in bad weather, including for rain, snow, sleet, freezing rain, and ice. Leave plenty of space between you and the vehicle in front of you, so you have plenty of time to stop.
Driving Tips by Thompson Sales
Thompson Sales wants you to get the most out of your vehicle, and we want you to be safe during winter travel. Contact Thompson Sales online or call (417) 763-6811 to schedule a service appointment with us.