Thompson Sales Explains a Basic Car Maintenance Schedule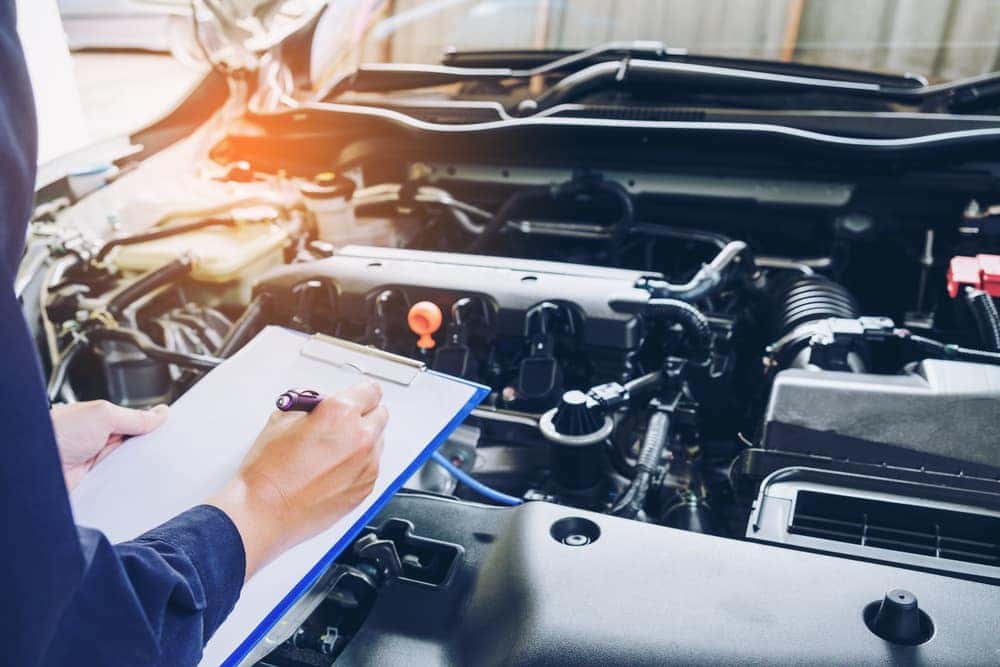 It stands to reason that when you buy a vehicle, you want it to last as long as possible. You want to get your money's worth, and you want it to be in good enough shape to get a decent value when you trade-in for a new car. The best way to ensure your vehicle runs as long as possible is to stick to an ongoing maintenance schedule. Every car's maintenance schedule will vary, but there are still some basic things that need to be monitored. In today's Thompson Sales blog, we'll be going over some of these basics.
General Maintenance Schedule
Typically, you can gauge maintenance by mileage. After driving a certain amount of miles, you should complete certain maintenance tasks. Let's break these down.
Every 5,000-7,000 miles
You will need to change your engine oil every 5,000 to 7,000 miles, depending on the vehicle. Synthetic oil can extend the mileage between oil changes — sometimes to 10,000 miles. Make sure to check your vehicle's specific maintenance guide to see what it recommends for oil changes. An unlubricated engine can cause serious damage to your vehicle, so be sure to keep an eye on your engine oil and your mileage.
Every 30,000 miles
You should make sure to change your air and fuel filter every 30,000 miles. Some people may need to replace their air filter much earlier, depending on their environment. If they live somewhere with a lot of dust or allergens in the air, you may need to replace it more frequently. Power steering fluid can also be changed around this time.
Every 60,000 miles
Every 60,000 miles, you should check your battery, your brakes, your transmission fluid, and your coolant. Batteries may last longer than this, it just depends on how often you use your car. Your brake pads, fluids, and rotors should all be inspected and replaced if necessary. 
Every 90,000 miles
Around 90,000 miles, you can check your hoses and timing belt for wear and tear; replace as needed. Spark plugs should also be checked around this time.
Choose Thompson Sales
If you need vehicle maintenance, Thompson Sales is here to help. We have a great service department who will ensure your vehicle is in tip-top shape. Please schedule an appointment with us while you're here. If you're looking to purchase a new or used vehicle, we can definitely help with that too. With over 100 years serving Springfield and the surrounding areas, we have the knowledge and experience to make sure your name is added to a long list of satisfied customers. Contact us today for more information or drop by the sales lot for a test drive.