Thompson Sales Explains the Difference Between a Moonroof and a Sunroof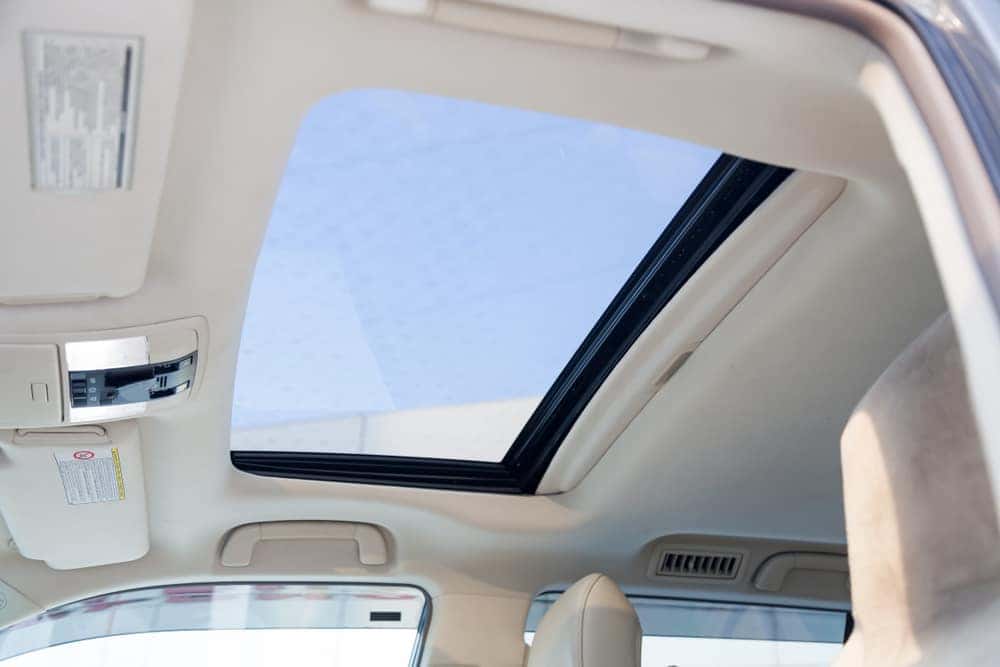 Sunroofs and moonroofs on cars have been around for a long time. The first car with a sunroof rolled off the assembly line in 1937, while the first moonroof was designed in 1973 on that model year's Lincoln Continental Mark IV. What's the difference between a moonroof and a sunroof? Thompson Sales explains.
Removability
Sunroofs used to be made of metal. Drivers could unlatch them and remove them, sort of like a partial convertible. You could store a sunroof in the trunk or cargo area of the vehicle.
Moonroofs slide open or closed, like a window. Drivers can open the glass portion of the moonroof or the screen to keep out bugs. Or you can open both parts of the moonroof so you can feel the open air.
Visibility
Technically, a sunroof is a panel that forms a cohesive appearance with the rest of the roof. You can't see through a sunroof. It can slide or retract into the roof, or you can remove it completely.
When you see a moonroof on Buick, GMC, or Cadillac vehicles at Thompson Sales, you'll see them made of tinted glass. The inside of some moonroofs match the interior of the vehicle, and so you can keep the sunlight out if you want.
Modern Moonroofs
Most cars today have a moonroof rather than a sunroof. Modern moonroofs are fully automatic and controlled by buttons on the dashboard. Your moonroof can slide all the way open or partially open, tilt up or down, retract just the glass, or fully retract so you get the full experience of the sun and wind.
You may hear car dealers use the terms sunroof and moonroof interchangeably, but they're typically talking about moonroofs on modern vehicles. Think of the difference this way: Sunroofs let all the sun in. Moonroofs are made of tinted glass that darken the sunlight as if you're looking at the moon instead.
Find Your Perfect Car at Thompson Sales
Thompson Sales in Springfield is Southwest Missouri's premier Buick, GMC, and Cadillac car dealer. We've been family-owned and operated since 1919, and we're here to serve you. While you're out and about, stop by our lot on East Independence in Springfield to check out what we've got for sale! Contact Thompson Sales or call (417) 763-6811 for more details.