Thompson Sales Explains the Different Types of Tires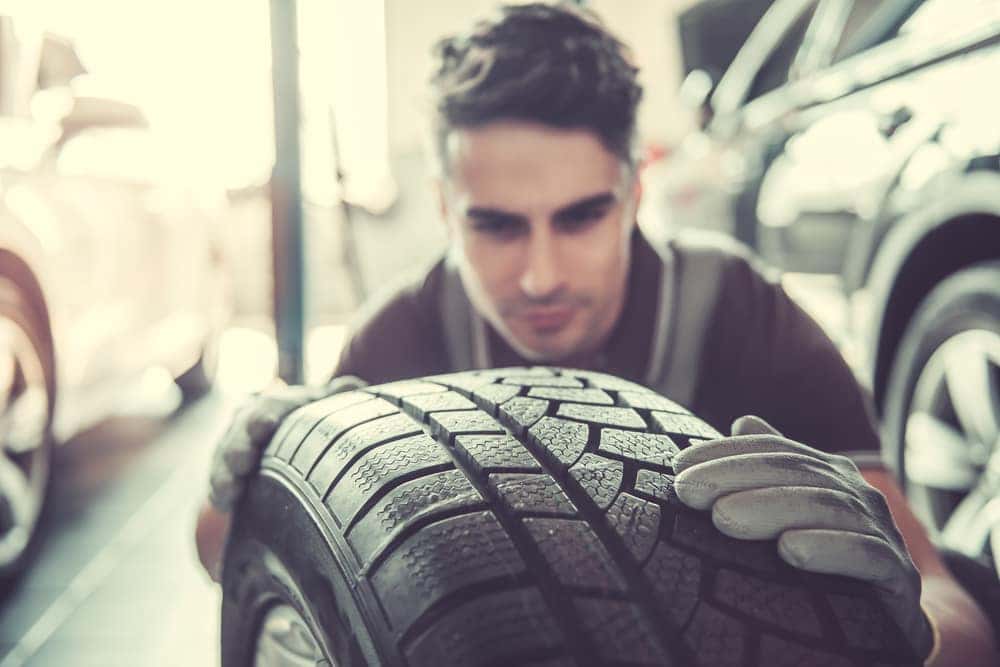 It's important to get the right-sized tires for your vehicle. But once you know what size you need you still have an array of other options. There are a lot of tire options that change the way your car drives and performs. Not to mention how it looks. Today in the Thompson Sales blog, we'll talk about the different types of tires and what they do.
All-Season
All-season tires function exactly how you'd think they would. They are able to ride well and get good traction in most weather conditions. Whether you're driving in summer, winter, spring or fall, these tires will get the job done. 
All-Terrain
All-season tires perform well in many weather conditions on normal roads. However, if you're looking to drive off-road in sand, gravel, or on other surfaces, then all-terrain tires are your answer. These have large, aggressive tread patterns to help you get more traction when you're not on the road. 
Performance
Performance tires are a step up from your typical tire. They're designed for sporty performance, speed, and maneuverability. If you have a sports car and you're looking to get the most out of driving it, performance tires are a good idea. 
Winter
If you live somewhere with milder winter conditions without much ice or snow, an all-weather tire should provide you the traction you need. However, if you live somewhere with harsh winter conditions, it may be worth switching to a winter tire in the colder months.
Winter tires are designed for maximum traction on snow, slush, and ice. There are even studded winter tires for more traction on icy roads, although they aren't always necessary. If you do put winter tires on your car, you should switch to a different tire once winter is over. They're not really ideal for other weather conditions.
Mud
All-terrain tires are able to handle light mud conditions. If you're planning on driving in deeper mud, mud tires are the way to go. Their design makes it so they can get maximum traction on soft ground, and they're heavily reinforced to prevent puncturing. 
Choose Thompson Sales
If you're looking for a new or used vehicle, we've got them right here at Thompson Sales. Our wide array of options means we're sure to have something perfect for you. We also have a dedicated maintenance department for when you need service. Contact us today for more information or come on by our lot to see what we have available!