Thompson Sales & New Vehicles Perfect for Summer Driving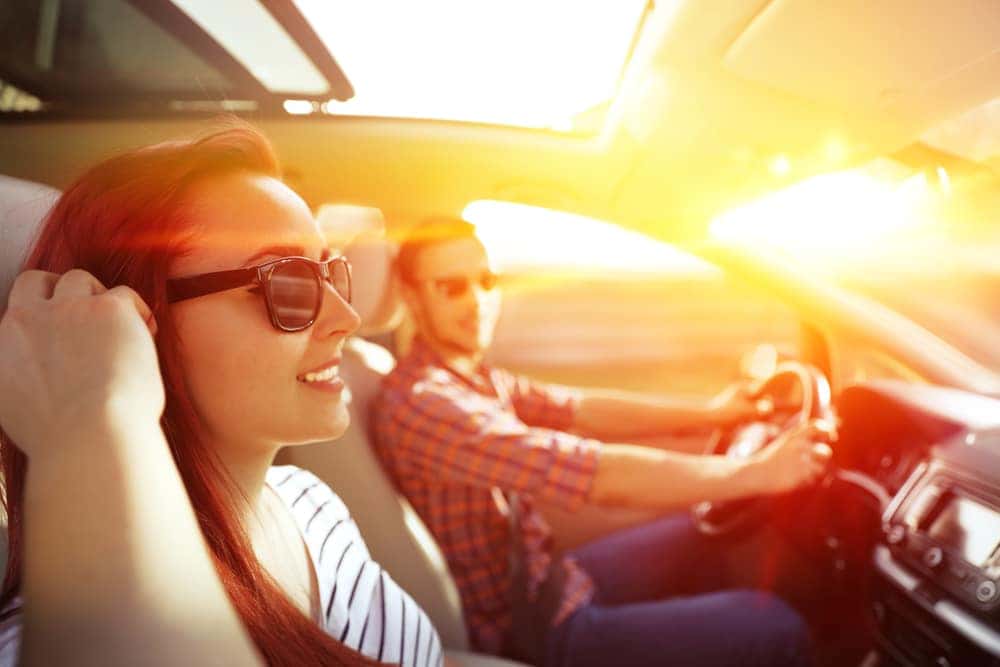 Summer is here, and that means leisurely summer drives and road trips! There aren't many things better than driving with your windows down on a summer night. The summer season is also the perfect time to get a new vehicle to enjoy those summer drives with. But which vehicle is the right fit? Today in the Thompson Sales blog, we'll highlight some of our vehicles that we think are perfect for a summer drive!
Buick Lacrosse
If you're looking for a casual daily driver, you can't do much better than the 2019 Buick Lacrosse. This sedan has everything you could want out of a daily driver. It's comfortable, handles great, and gets excellent gas mileage. Whether you want to take it for a quick summer cruise, or a full-on road trip, the Buick Lacrosse has your back! This vehicle is perfect for individuals, couples, and small families. If you're looking for a new sedan this summer, check out a Buick Lacrosse at Thompson Sales!
GMC Sierra 1500
If you're looking for a new pickup truck this summer, look no further than the 2019 GMC Sierra 1500. Whether you need to tow a camper or haul a few kayaks to the lake, the Sierra 1500 has you covered. With best in class horsepower, torque, and towing capability, this truck definitely won't disappoint you. Not to mention, it looks great too! And if you're worried about space, the Sierra 1500 has plenty of front head and leg room, so those longer trips will still be very comfortable.
Cadillac XT5
Crossovers are great summer vehicles too! You get more space for your passengers and more space for the stuff you need to bring with you on vacation. When it comes to crossovers, the Cadillac XT5 is the best of the best. This crossover is the epitome of comfort and style. Of course, it also has all the latest technologies, like wireless charging, Wi-Fi, and Apple Carplay, to make your summer road trip even better.
Choose Thompson Sales for GMCs, Buicks, and Cadillacs
If you need a new Buick, GMC, or Cadillac, Thompson Sales in Springfield, Missouri has you covered. We have plenty of great options available. We also have a great used car selection, so make sure to check that out too! Contact us today for more information, or drop by the sales lot for a test drive. We look forward to seeing you here at Thompson Sales.