Thompson Sales' Take on Vehicle Emissions & Global Warming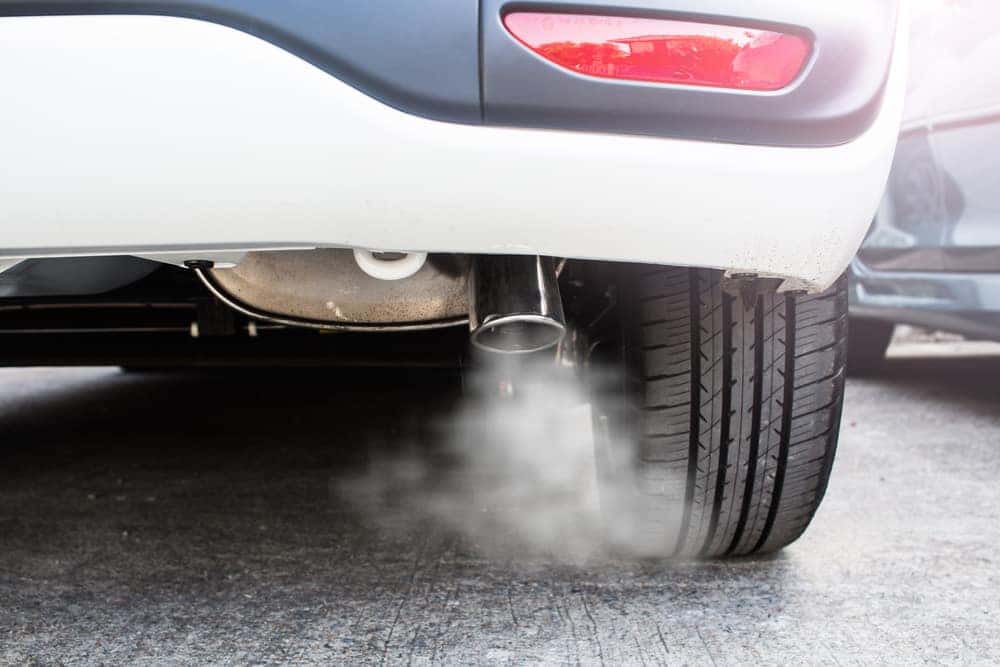 The transportation industry accounted for 29% of greenhouse gas emissions in 2017. This accounted for the largest portion of total U.S. emissions for that year, with electrical generation coming in second.
Yet the world can see what happens when cars drive in huge cities. Images of smog-free areas around the world highlighted what happens when millions of people didn't drive during stay-at-home orders amid the coronavirus pandemic.
Today's blog from Thompson Sales gives our take on vehicle emissions and global warming.
Fuel Economy
Vehicles continually improve their gas efficiency. The average gas efficiency of vehicles in 1997 was 17 miles per gallon. In 2018, the average was 18.2 mpg. When you consider Americans travel more than 3 trillion miles per year, even one mile per gallon of efficiency can save a lot of carbon emissions.
Buick, GMC, and Cadillac vehicles from Thompson Sales continue to push the envelope of fuel economy. Most vehicles get more than 20 miles per gallon, even in the city. You might even get anywhere from 4.3 to 6 gallons of gas for every 100 miles driven. These vehicles strive to get the most efficient fuel consumption possible thanks to better engines and computer-controlled systems that regulate the engine's operations, fuel consumption, and speed.
Electric Vehicles
Electric vehicles are making the planet greener by eliminating the need to refuel on gasoline. General Motors will offer more than 30 electric vehicles by 2025 as the automaker recognized that EVs are the future. The technology is viable, and it will save on greenhouse gas emissions and reduce the effects of carbon dioxide and combustion gases. As more EVs are sold and prices come down, these types of vehicles will become more affordable for people who want to save money on gas while helping the environment. Thompson Sales is looking forward to selling these cars in the coming years!
Computer & Autonomous Technology
Computer programs help run various car systems, and sensors monitor a vehicle's performance. The computer can adjust a car's internal operations for the most efficient drive possible. Autonomous vehicles and self-driving technology will certainly help reduce car emissions, as well. Self-driving cars keep speeds at or below the posted speed limit, which makes roads safer and reduces the speeds of travelers. Slower speeds mean less fuel burned. Combine autonomous cars with EVs, and you've got a transportation industry that reduces its carbon footprint by leaps and bounds in the coming decades.
The Future Is Upon Us
Changes for the transportation industry to reduce vehicle emissions will be slow. Over the lifetime of an electric vehicle, emissions may be reduced by as much as 70%. Electrical grids will have to compensate for extra strain when more charging stations come online and homes need more electricity to charge cars in garages. But batteries in vehicles will continue to become more efficient at storing electricity to provide longer times between charging. The future of electric vehicles is bright, and we look forward to dramatically reducing the carbon footprint of the vehicles we sell here at Thompson Sales.
Shop New Vehicles at Thompson Sales
Thompson Sales has a wide range of new vehicles for sale on our lot, from sporty Buick cars to the posh and luxurious Cadillac Escalade. Stop by our place on East Independence in Springfield, or shop online, to check out what we've got for sale! Contact Thompson Sales or call 1-866-288-0018 for more information.