Thompson Sales Tips: What Happens at Malfunctioning Traffic Lights?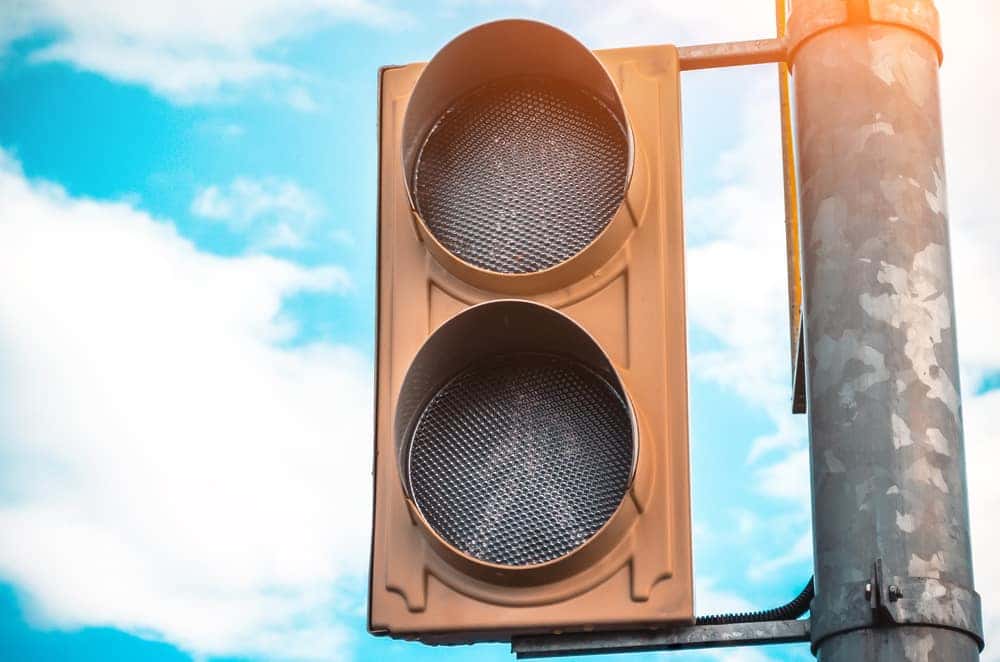 At Thompson Sales, we like to use our blog to offer advice for newer, less-experienced drivers. We all know how intimidating it can be when you first get your license and take to the road, especially when an unexpected situation presents itself. One of these situations is a broken stoplight. What happens when you pull up to a stoplight, only to find it stuck on red or just off entirely? In this blog, the Thompson Sales team will explain.
Broken Lights Become a Four-Way Intersection
When you come across a set of broken traffic lights, you're essentially driving up to a four-way intersection. The general rule of thumb for broken lights is to treat it like a four-way stop, which means waiting for your turn depending on when you pulled up.
Basic Four-Way Intersection Etiquette
Remember the right-of-way rules you were taught when you were learning to drive. The first car that pulls up to the intersection has the right of way. If you arrive at the same time as another vehicle, the driver furthest to the right is the one with the right of way. Remember to use your turn signals, and make sure you pay attention. Even experienced drivers can get confused when they're faced with broken lights, so make sure you take things slowly and drive carefully.
What Causes Traffic Lights to Fail?
There are all kinds of reasons that traffic lights can break or fail. As simple as they might be for drivers, traffic light systems are pretty complicated. The bigger urban or metro area they cover, the more needs to go into making them fully automated and reliable. Typically, a failure will results in the lights switching to a flashing amber signal to light drivers know, as long as there's still power available. You might see lights that are completely out due to a large-scale power outage or severe weather.
Reporting Broken Traffic Lights
Some states offer contact information for reporting broken traffic lights. Generally, a state or city will keep tabs on traffic lights, meaning you won't need to report them yourself. Check with your state or city's official website to find out more details about traffic lights, outages, or changes.
Visit Thompson Sales and Find Your New Car
Remember that some of these rules will vary depending on the state you live in. Thompson Sales has been serving the people of Springfield, Missouri for decades, and we can use that experience to help you find your perfect car, truck, or SUV. Whether you want something brand-new or certified pre-owned, you'll find it at our Springfield, MO car dealership. Contact the car sales team today.