Tips and Tricks for Traveling With Family Pets in Your Car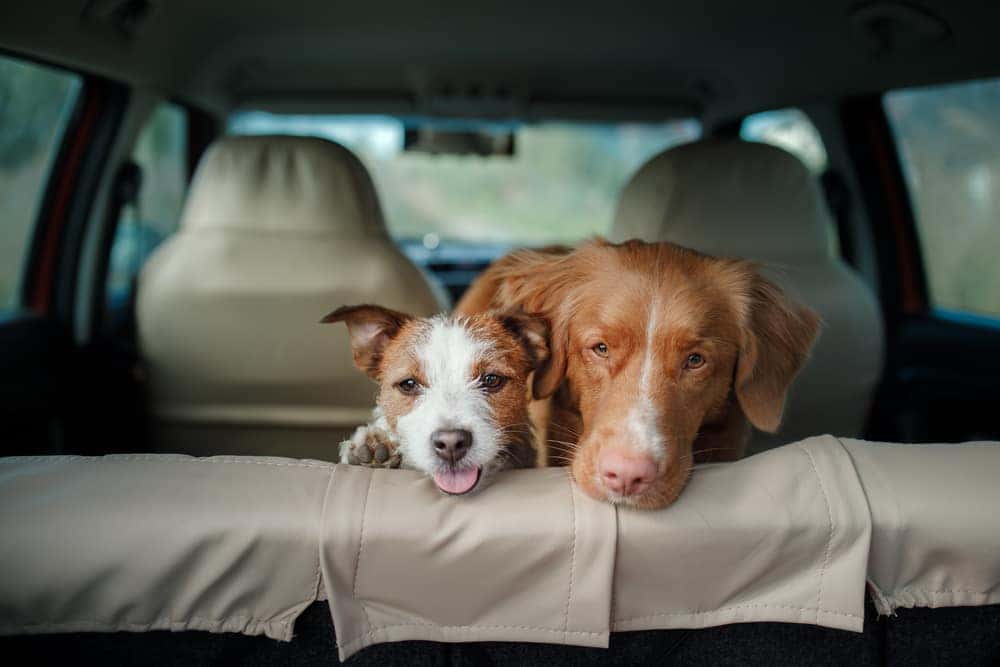 Family vacations and road trips are more fun when the furry members of your family come along! If you're able to take your pets with you, by all means you should! Even though vacations are fun, they can be stressful for you and your pets. Today's blog from Thompson Sales discusses some tips and tricks for traveling with family pets on long vacations in your car.
Prepare With Shorter Trips
Your pet may not be ready for a long road trip. Prep your pet by taking Rex or Fluffy on shorter excursions around town. Start with a quick trip to the drive-thru or a quiet country drive. Simulate a long trip by putting your pet in a pet carrier and/or restraining them properly. Don't leave your pet unattended for extended periods of time!
Gradually make the trips longer and longer. For example, start with a drive around the block a few times to see how your pet does. Then lengthen the drive with a jaunt to the pet store across town. A few days later, drive to the next town or county over. Add in the kids and more cargo to see how your pet reacts to a simulated vacation. We've got the perfect vacation vehicle for you on the Thompson lot!
Secure Your Pets
Always secure your pets in the car, much as you would the humans in the vehicle. Small dogs and cats should go in an appropriately sized pet carrier. Larger dogs need crates or harnesses, depending on what's best for your pooch. Crates and carriers should be well-ventilated and secured so they can't be moved. Check out the GMC SUVs at Thompson Sales if you're in the market for a vehicle with plenty of cargo room for fur babies on family vacations!
Always put pets in the back seat. In case airbags deploy, they are safe from any sudden impacts. Specially made harnesses work with your existing seat belts to keep your dog safe and secure. Never let your pet ride with their head out of a window, because flying objects (like dirt or pebbles) might hit them.
Bring a Traveling Kit
It helps to have a handy traveling kit for your pets while on vacation. If you're crossing state lines, bring your pet's immunization records. Have a small supply of food and water for regular feedings. Treats can help keep your pet calm. Have a leash, a pooper-scooper, plastic bags, medication, grooming supplies, and a first-aid kit for emergencies. Bring a toy, pillow, or blanket so your pet has something familiar nearby.
Never Leave Pets Unattended
Never leave your pets unattended in the vehicle for any reason, no matter the weather conditions. Sunny days can make your car into an oven, even when it's chilly outside. Cold days may turn your car into a refrigerator or freezer.
Traveling Tips by Thompson Sales
Thompson Sales wants everyone in your family to enjoy vacations, even the furry ones. Bring your car to our service department for a pre-vacation checkup, whether you're heading to your favorite summer camping spot or Grandma's house for the winter holidays! Contact Thompson Sales or call (417) 763-6811 for more details.