Used Vehicle Maintenance: Brakes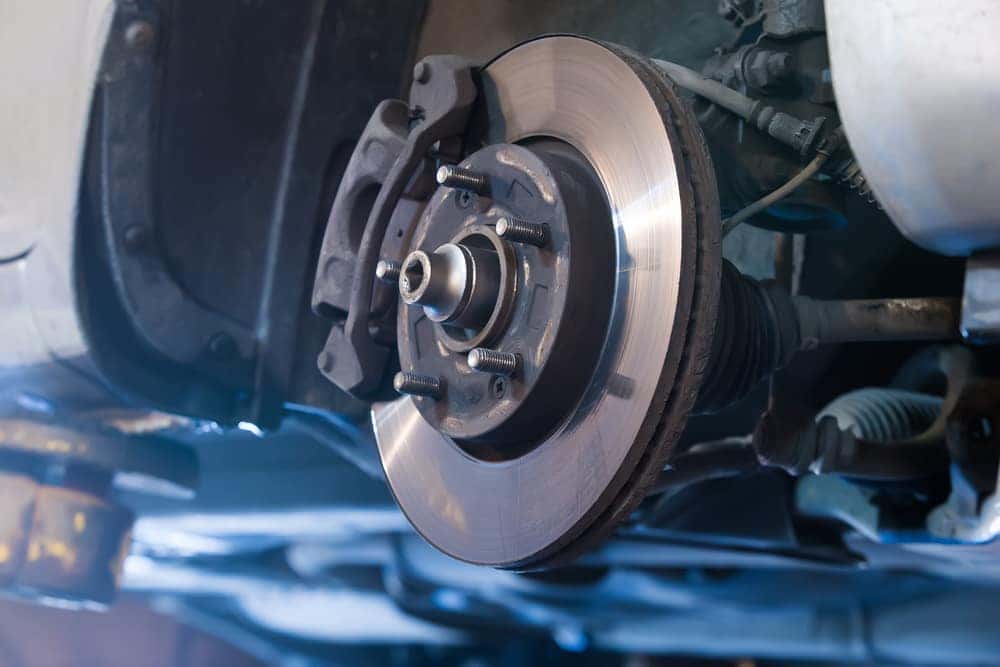 Your vehicle's brake system is the most important aspect of your vehicle's active safety system. Unfortunately, the reality is that most drivers don't seem to understand their brakes very well. This is even more important with a used vehicle, as you are unsure of the wear and tear that has occurred on the brakes. It's not enough to simply bring your vehicle to get serviced after they are damaged; it is important to properly perform maintenance before something goes wrong. Today, Thompson Sales will give some maintenance tips for your used vehicle.
Brake Fluid
Brake fluid is hygroscopic, which means that it not only absorbs water but attracts it too. Flushing your brake system at a maximum of every two years can save you tons of money in repairs over the lifetime of your vehicle. Ensuring your brake fluid is regularly flushed can sometimes double or even triple the life expectancy of your transmission system, as well.
Brake System Maintenance
Verify, whenever possible, the power of braking of each of your wheels with a brake meter.

Keep the recommended level of brake fluid, check it often and replace it every two years.

Check your brake pad level regularly. In general, you want to replace your pads every 50,000 miles, though that can differ depending on use.

Change your brake shoe once every four times you change your brake pads.

Ensure your brake lights are working.
Symptoms that Something is Going Wrong With Your Brakes
If your car brakes are slowing, it is often because of your brake fluid level or brake pad wear.

If your brakes are too strong, it may be a problem with your servo brake.

If your car slows down and you notice fluid leaking, it may be a problem with your brake pump.

If you notice that the brake pedal is soft, it is possible that air in the circuit has been introduced or that there is not enough brake fluid.

If you hear your brakes squealing, it is a sign that your pads have worn to the point they will soon need to be replaced.
Visit Thompson Sales For Used Vehicle Maintenance
If you have a used vehicle that is showing signs of wear and tear, it is important that you get your brakes worked on as soon as possible. You can call our service department at 877-419-9477. We service new and used vehicles. Or if you are interested in learning about our car sales, give our sales department a call at (417) 763-6811.