What Happens in a Vehicle Inspection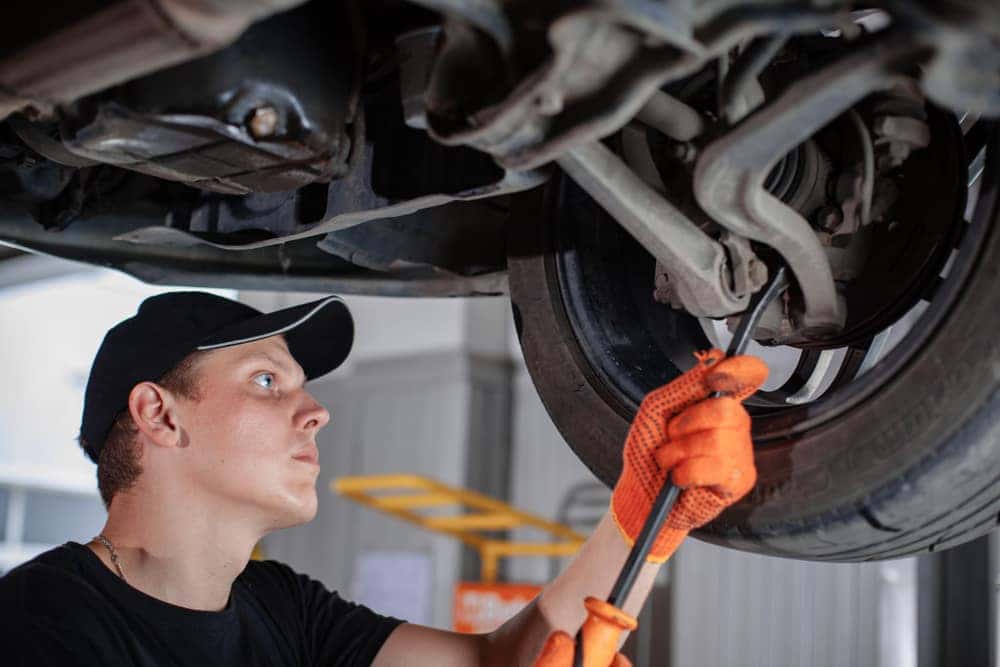 Vehicle inspections are necessary to make sure your car is safe to drive. If your next inspection is coming up, you may be wondering what they're looking at and what you need to have to pass. Today in the Thompson Sales blog, we'll talk about what happens during a vehicle inspection. 
Vehicle Exterior
Your inspector needs to check the exterior to make sure there isn't anything compromising the safety of your vehicle. Here are some of the things they'll check:
Before going into your inspection, check your windows and windshields yourself to see if there are any cracks. You can also check to make sure all of your lights are working. Checking the tread on your tires is also a good idea. If the tread is too low, they may not be inspection-worthy. You can check your tire tread with a penny. If you can see the top of Lincoln's head when you put it in the tread, you probably need some new tires soon.
Vehicle Interior
Next, they'll check your interior components. Here are some of the things they'll check during the interior inspection.
Next, they'll check the engine.
Engine
At this point, your mechanic will perform an engine inspection. They'll make sure all of your fluids aren't leaking, along with other components such as your transmission and battery. If you live here in Springfield, Missouri, you'll also need to get an emissions inspection. Not every city requires an emissions check, but many of the larger ones do.
Undercarriage
Finally, the mechanic will check the undercarriage to make sure there's no damage, and that there aren't any leaks.
Once your inspection is finished, your mechanic will let you know if your vehicle passed or not. If you didn't pass, they'll give you a list of things that need to be fixed in order to pass. Even if you do pass, there's a chance that your mechanic will make some suggestions as to what can be improved. It never hurts to take preventative measures!
Choose Thompson Sales
If you're in the market for a new or used vehicle, Thompson Sales can help. If you need a vehicle inspection, we can help with that too! Just set up an appointment with our service department. Whatever your vehicle needs, Thompson Sales is happy to help. Contact us today or come visit us at our sales lot!