Winter Tires FAQs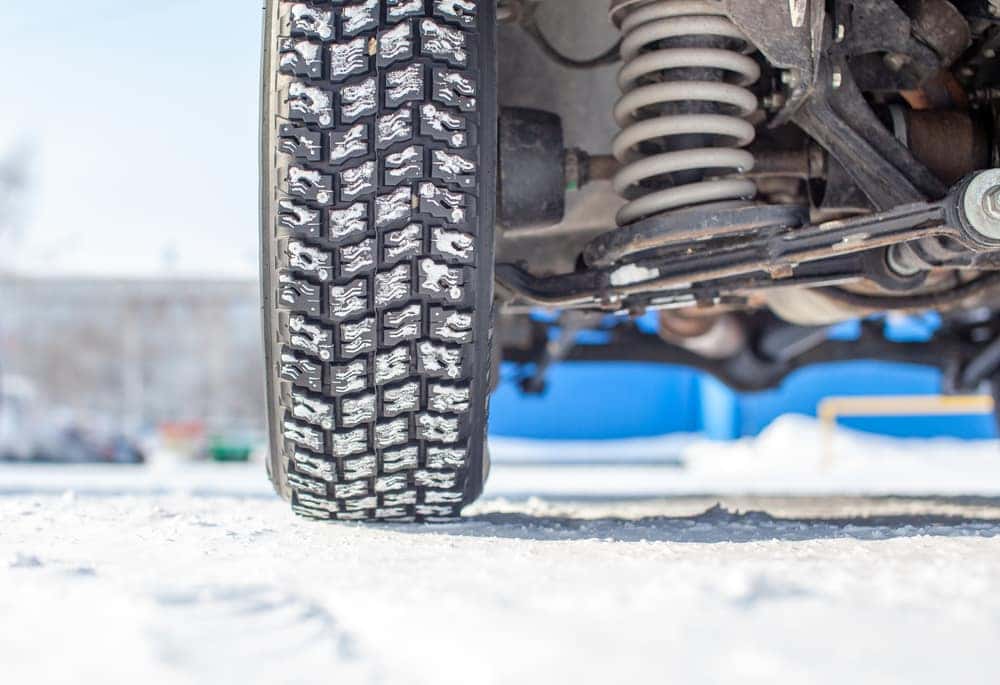 The staff at Thompson Sales wants you to be safe this winter, and your vehicle's tires are one thing to consider for you and your family's safety. 
Winter tires may be one aspect of safety, particularly if you intend on driving on ice and snow regularly during the colder months or if you live in a colder climate.
Please read our answers to FAQs about winter tires for more details.
Do I need winter tires?
Yes, particularly for cold climates.
According to tests performed by Motor Trend, winter tires outperformed all-weather tires in braking tests. At 12 mph, winter tires stopped a Toyota RAV4 in 34 feet versus 57 feet for all-weather tires. This resulted in a stopping distance of 1.5 car lengths less, enough to prevent an accident. The anti-lock braking system (ABS) was more able to handle the braking distance with winter tires compared to all-season tires.
Turning was also better on winter tires versus all-weather tires.
If you plan to frequently drive on snow and ice in the winter, winter tires and snow tires are a great idea.
If you don't live in a cold climate where snow is on the ground a lot, all-season tires offer a good compromise.
Is it okay to use winter tires year-round?
Unfortunately, no. You can compromise your performance on the road in summer months if you use winter tires or snow tires all of the time.
You need to change winter tires for summer driving because the tread pattern is ideal for handling ice and snow rather than clear paved roads.
Do winter tires use more gas?
Yes, because they grip the road more readily. This causes more friction between the tires and the road, and that causes your vehicle to use more gasoline.
Can I save money with winter tires?
Yes, you can save money with winter tires in two ways.
Some auto insurance companies offer discounts when you purchase winter tires for your vehicle. You might save 5 to 10 percent on your rates. Your results will vary.

You could save thousands of dollars by reducing your risk of an accident in the ice and snow. You still must follow precautions when driving in snow and ice, but winter tires can lower your risk of an accident in snowy and winter weather.
Do I need to change winter tires when the weather gets warm?
Yes, you need to change your tires between warm and cold seasons.
How should I store my winter tires?
The best way to store winter tires is to invest in dedicated wheels. That way, your tire service center changes out your wheels in the winter rather than the tires. This reduces wear and tear on the tires for a longer lifespan.
Store winter tires indoors and away from water.

Put them on a dedicated tire rack or on their sides. 

Make sure to install all four tires on your vehicle rather than mixing and matching winter tires with other types.
Where can I get winter tires for my vehicle in Springfield, Missouri?
Talk to the tire pros at Thompson Sales. We'll suggest the best winter tires for your vehicle and if you should get them. Contact us or call (417) 763-6811 for more information.