Winter Car Emergency Kit FAQs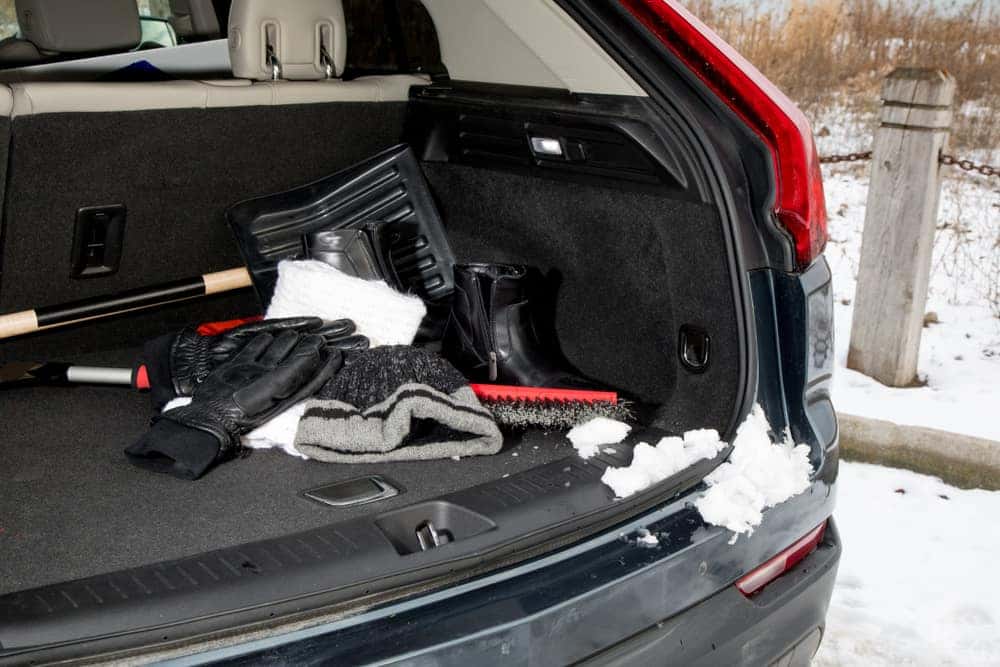 Are you prepared for a car emergency in the snow? Winter precipitation can sneak up on us at any time during the colder months of the year. 
The staff at Thompson Sales wants you to be safe when enjoying your vehicle in the winter.
We answer several frequently asked questions about a winter car emergency kit you'll need to have on hand in case of an emergency or breakdown in the snow. 
If you have any other questions, contact our service center!
What is a winter car emergency kit?
It's a basic set of items you should keep in your car at all times during the winter, particularly if your vehicle gets stuck on the ice or snow.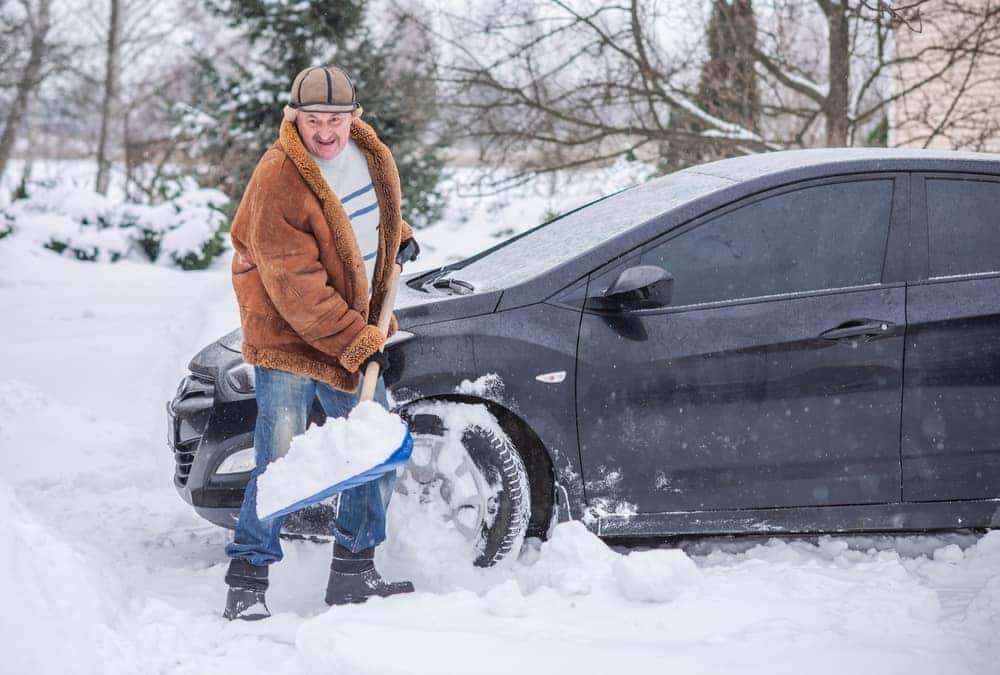 What should I keep in a winter car emergency kit?
Your winter car emergency kit has extra items in it, comparable to a set of tools to carry with you in case of a breakdown. 
The general idea is to keep you and your family warm while you wait for someone to come and get you.
Make sure to include:
Ice scraper/snow brush

to remove snow and ice from your windows.

Jumper cables

for your battery (which you should have all of the time).

Tow rope or chain

for when someone comes by to tow your car to a safe area or out of a ditch. The tow rope should have secure latches on both ends and be long enough to leave enough distance between vehicles. 

Flashlight

with extra batteries so you can see at night and see into the engine compartment or underneath your car if needed. A flashlight also allows you to signal oncoming traffic if it's dark.

Safety cones and a reflective triangle.

This is so motorists can see an area where they should proceed with caution.

Candles with matches

to serve as a heat and light source inside your vehicle while you wait for help.

Collapsible shovel

to help dig your car's tires out of the snow. This will help you get more traction for your tires. A portable shovel also works well for digging your car out in case a snow plow covers it with snow and clearing a space around the tailpipe for extended idle periods. If you live in an area that gets a lot of snow, consider a full-size shovel to make digging out from the snow easier.

Gloves

to keep your hands warm while also letting you handle tools in the cold weather.

Enough

blankets

for everyone in the car. These are for warmth in case you face the possibility of getting stuck in one place for hours or longer.

Extra set of clothes

for everyone in the vehicle to make sure everyone stays warm in sub-freezing temperatures. Make sure to include warm hats.

Hat and a pair of boots

. A comfortable knit hat keeps you warm in cold temperatures as you work to free your car from the snow or ice. A pair of snow boots or boots for walking on ice is vital to navigating outside of your car. Make sure the boots are waterproof.

First aid kit

to include everything you need to dress minor cuts and scratches, such as antibiotic ointment and small bandages to cover the cuts. Consider adding a handful of sanitizing wipes to keep your hands clean.

Cell phone charger.

Most modern vehicles have charging ports for cell phones. Make sure yours stays charged so you can call for help. Your cellphone can also give you your location through GPS as well as a weather forecast in case more snow is on the way.

Nonperishable foods, snacks, and bottled water

. Keep enough food and bottled water on hand for everyone in the car for up to two days. The best items are granola bars, protein bars, energy bars, nuts, dried fruit, and yogurt bars. Select foods with a balance of protein, carbs and fat to help maintain your body.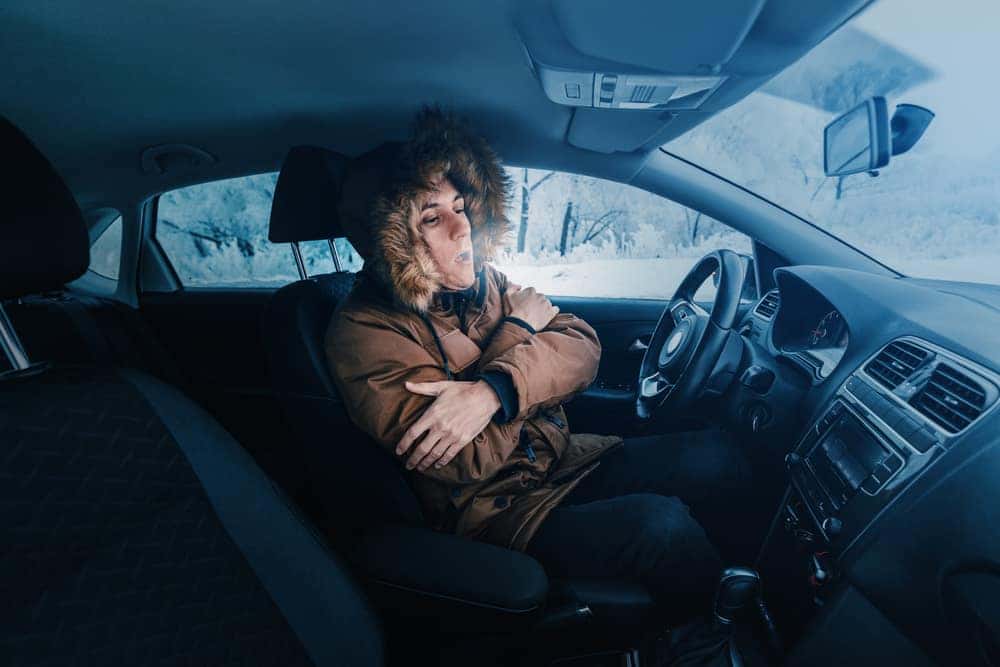 How can I make a winter car emergency kit?
You can make a winter car emergency kit by placing items into a cloth bag or a plastic tub to keep everything together. Some auto parts stores have compact, ready-to-use kits for sale around $50 to $100. These kits fit into a small corner of your trunk or cargo space. When you have more passengers in your vehicle, you'll need more items, more space, and a bigger container.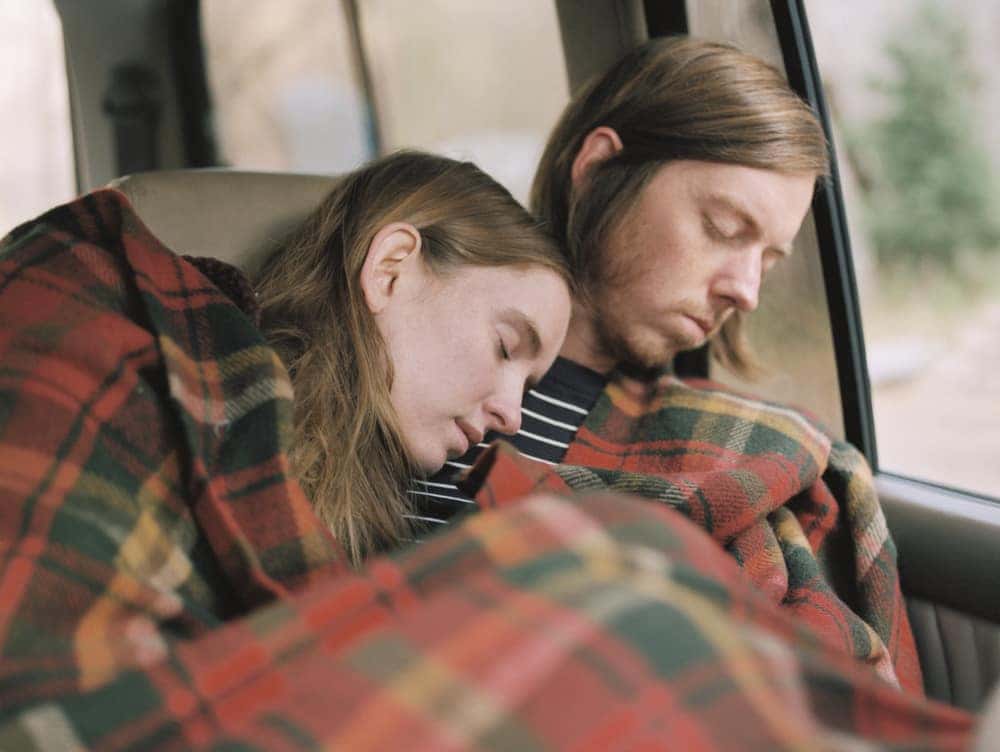 What optional items should I put in a winter car emergency kit?
Consider several optional items as part of your winter car emergency kit, depending on your location. If you live in a snowy and colder climate, these items may be vital as you drive and navigate suburban, rural, and small-town roadways.
Tire chains.

These handy items help your tires gain traction against the ice and snow.

Bag of sand

. A sandbag does two things. If you have a rear-wheel drive vehicle, it adds weight to your trunk to help you gain more traction for the drive wheels while trying to prevent fishtailing and skidding as you drive. Sand also lets your car tires gain traction when they come in contact with ice or snow covering the road.

Portable jump starter.

This device is like a small car battery, and it provides enough amps to start your car as you turn the key or push the ignition button.

Flat tire repair kit.

Your vehicle should already have a jack and spare for changing tires. A flat repair kit may come in handy for repairing a small puncture so you can drive to the nearest gas station or tire shop for a more permanent solution. A flat repair kit also works well if you already have the spare tire operating on your car. Make sure the flat repair has a can of tire sealant to make the tire drivable.

Light stick

. In addition to a flashlight, consider a light stick. It provides some illumination for you to see, but it also lets someone see you walking or moving along the side of the road.

Distress flag

. The idea of a distress flag is to place it on your antenna in case of very deep snow, and your car is buried in deep snow. Passersby will see the flag and know that there is a vehicle there before rendering assistance.

Reflective vest.

Like a light stick, this is handy for other motorists to see you at night if you're walking or working on the outside of your car.

Hand and foot warmers

. The best hand and foot warmers go inside your gloves or boots to keep your extremities warm. Packs should be flat and compact.

Rain poncho

. Sometimes, winter precipitation turns to rain. A poncho helps you to stay dry as you work on your vehicle.
Where can I get more driving tips from Thompson Sales?
Read our blog for more driving tips! Have more questions? Contact Thompson Sales or call (417) 763-6811 for more information.